No 503
No 503 is making progress in the design stage. Lloyds, American Bureau of Shipping, Hydrostatics and speed prediction are nearly final. The yard can start with the hull as soon as the contract is signed!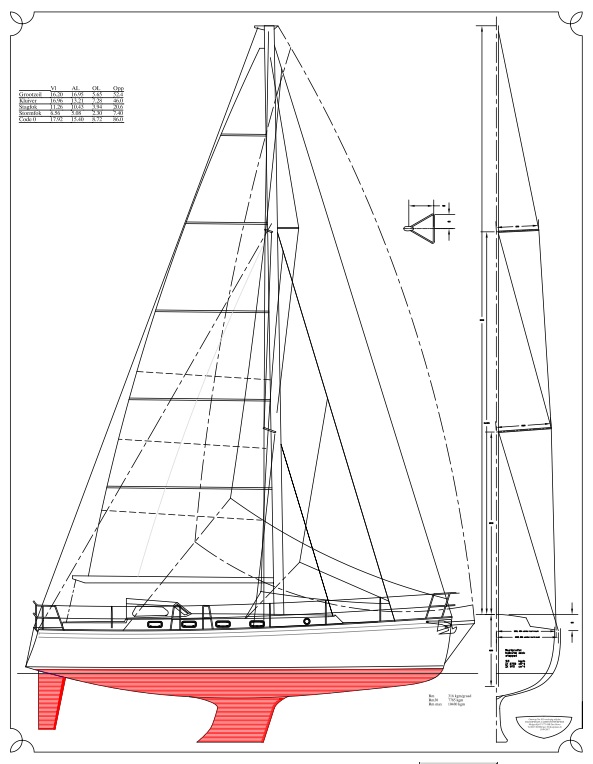 No 502
No 502 is fitted with cockpit and coachroof. She is making good progress. We are still waiting for the Goiot hatches ordered several months ago. The entrance is fitted with a standard hatch on sliders. This will be custom made by the yard (Koopmans Kasko's)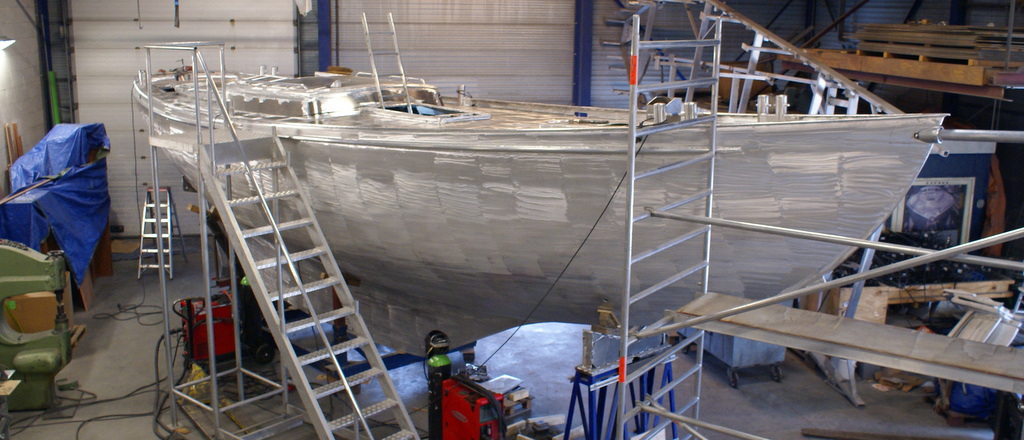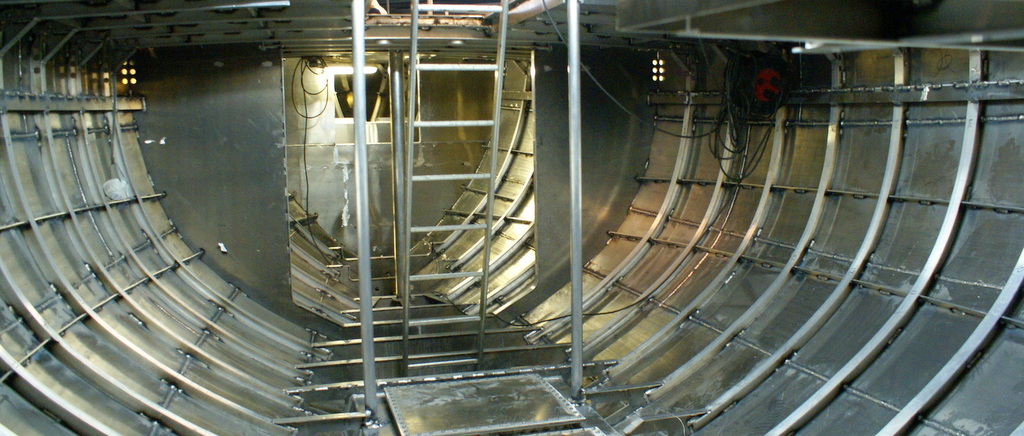 No 500
No 500 has a painted underwater body and part of the interior is placed before welding the coachroof deck. The aim is to make a trial under sail at the end of the year.

No 505
A first sketch for a couple sailing in the Med. A good sailboat without steps between cockpit and deckhouse. It is a challenge to make a nice looking yacht within the limit of 37 ft, but here she is.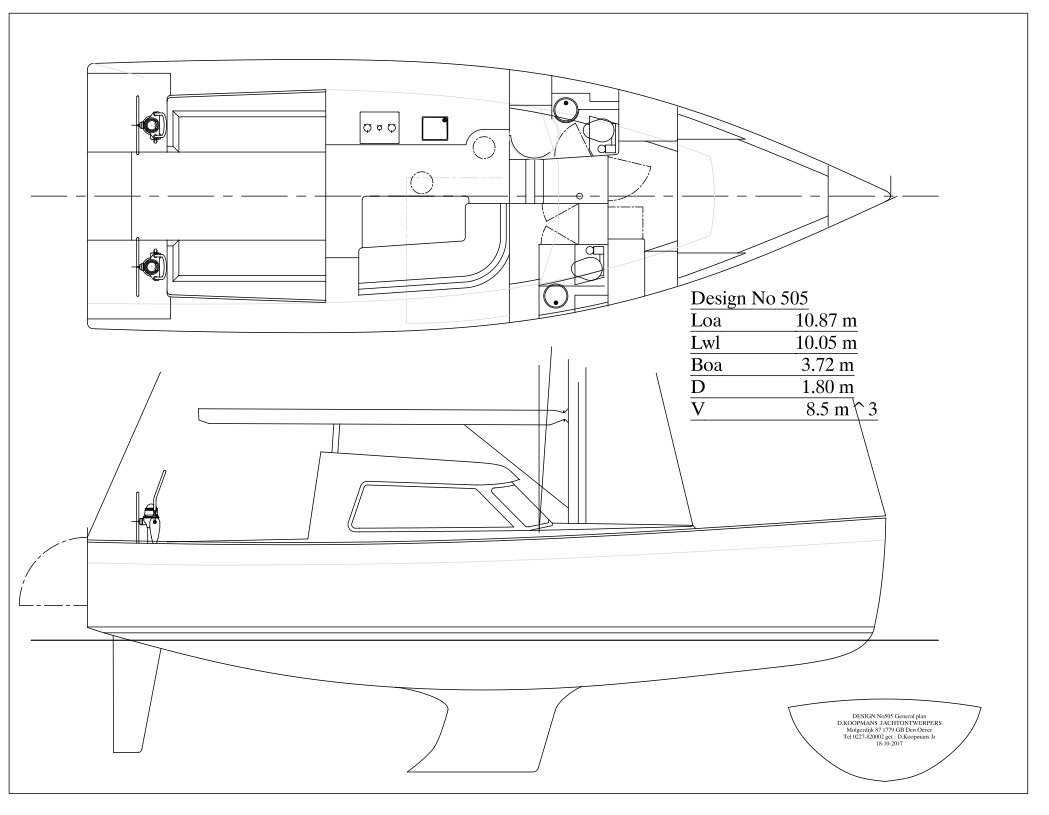 Zeilen
In magazine ZEILEN an article: een artikel: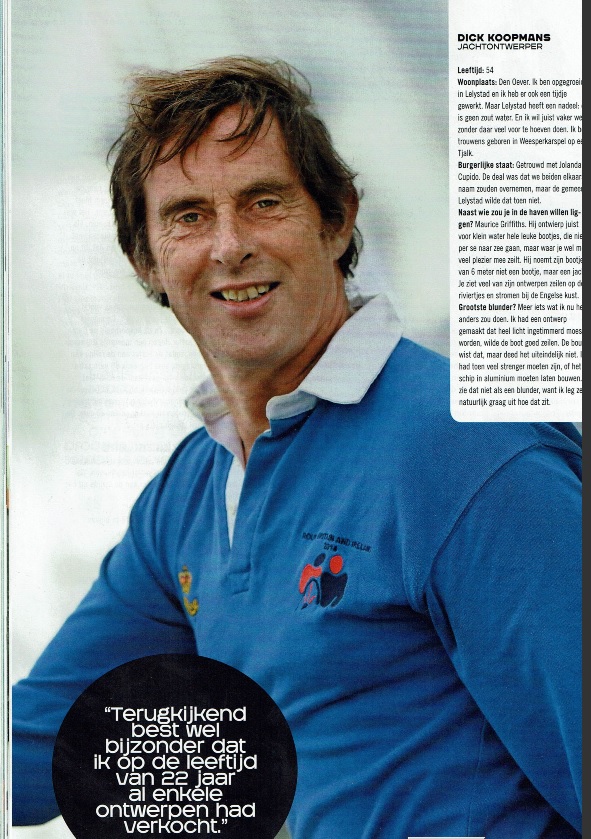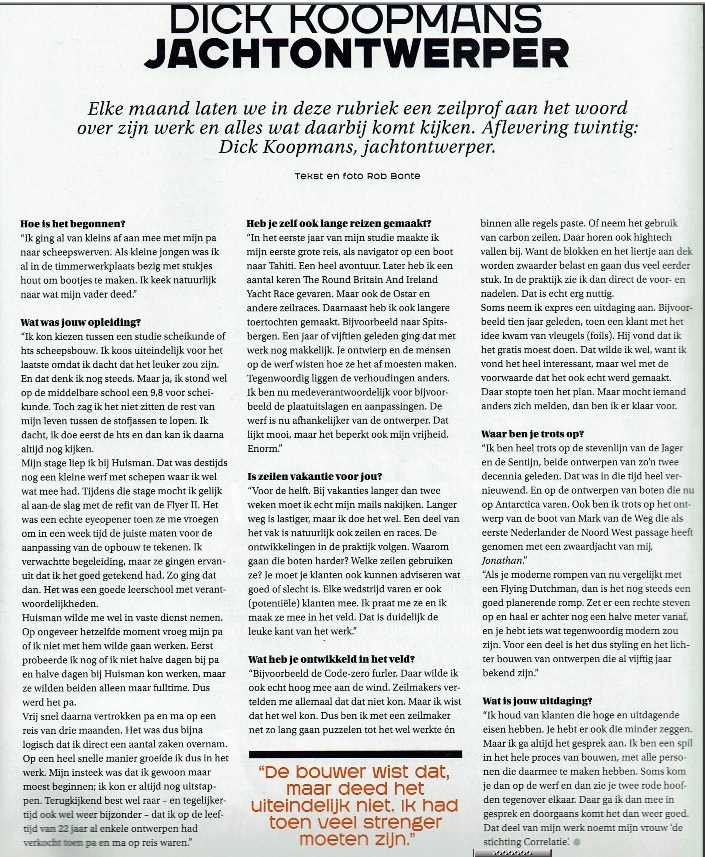 200 M
y

ls SOLO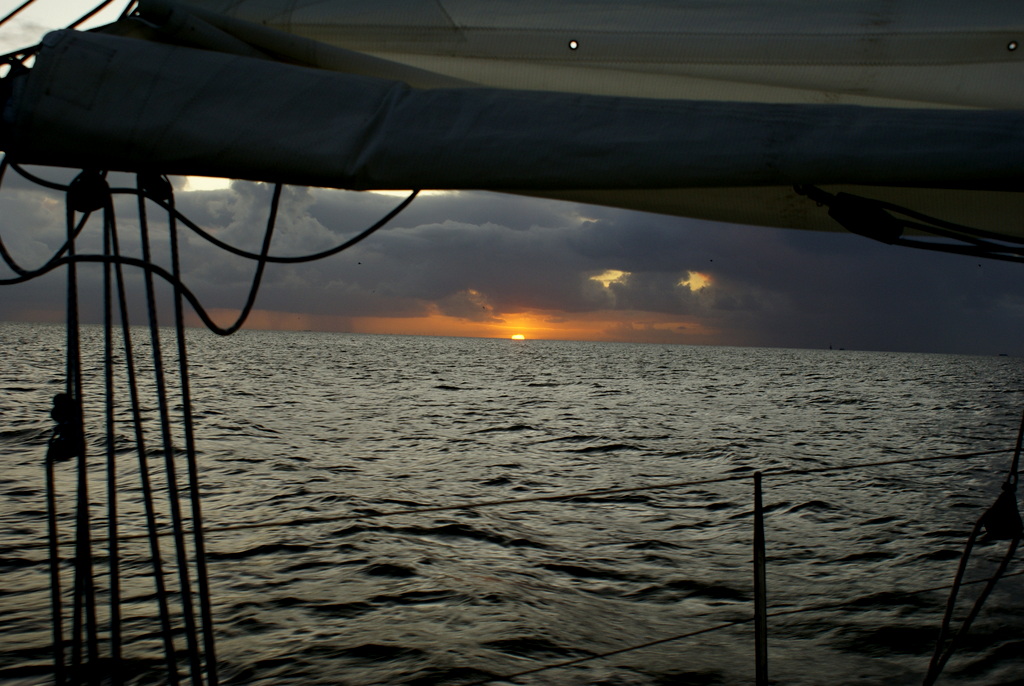 I sailed the 200 Myls SOLO in October.
JAGER had not been fitted with a new antifouling and time was limited. I bought a scrubbis set and could borough a drifting working pontoon from Marina Den Oever.
Within a few hours the hull looked reasonable clean (except for the keel).
In the race you can choose between 5 coarses and you have to rest a minimum of three periods with a total of 27 hours. The weatherforecast predicted a gale so the organisation decided to go for only 1 shorter coarse.
With 140 competitors I was happy to finish second in both handicap and line honours.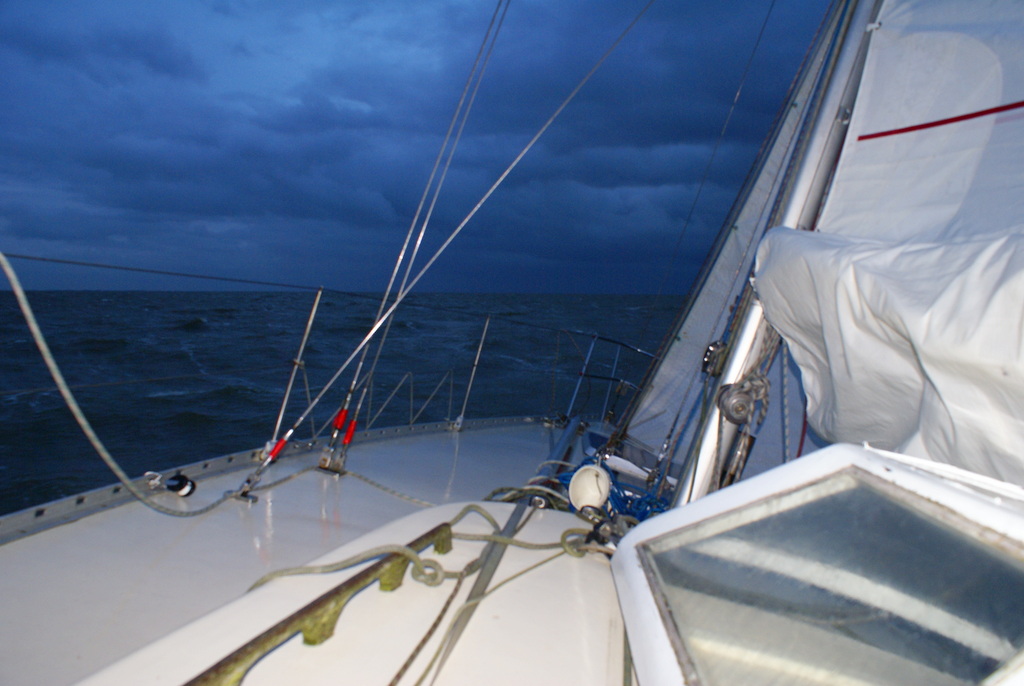 Strong wind in Kornwerd