Predesign 501
I made this sketch for Atlantic Yachts in Harlingen. A seaworthy yacht with little draft and view around from the pilothouse.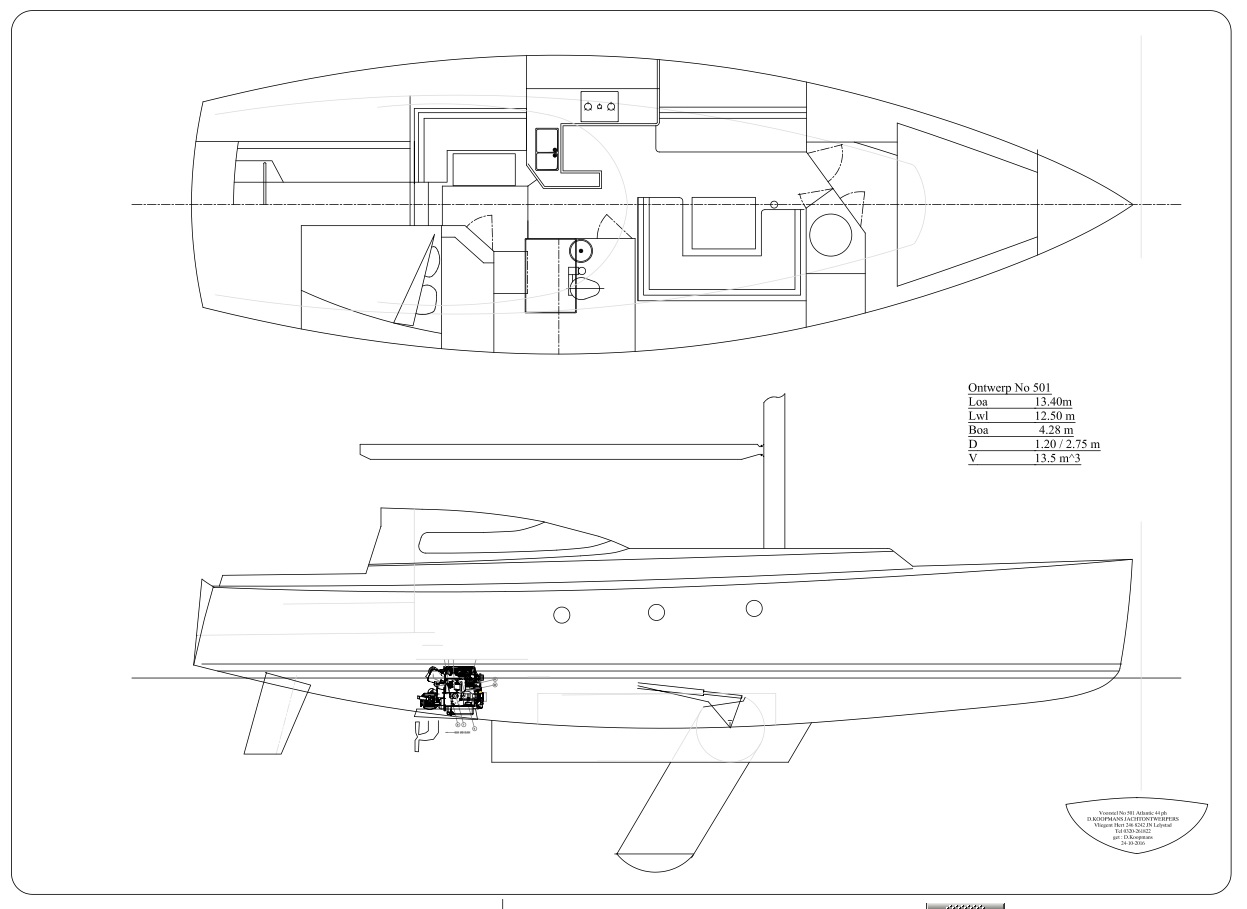 No 502-205
A new 205 design for a Spanish owner. The last few 205 designs were already partly computer cut. This time it will be full computerised. Most probably she will be built at Koopmans Kasko's early next year. She will have the two mast version as the original Basteard van Kampen but in alumium and with a different deck layout.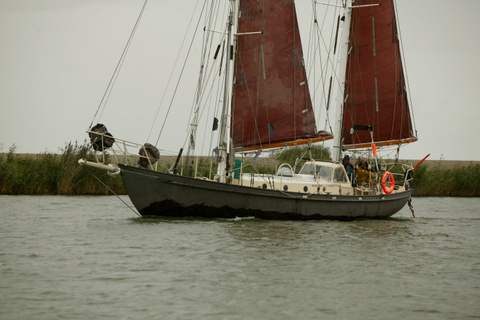 No 497
No 497 is now upright. The propulsion line will be made ready and then she will be transported to the painter. When the painting is finished, the owner will sail her to a workshop where he will do the final work himself.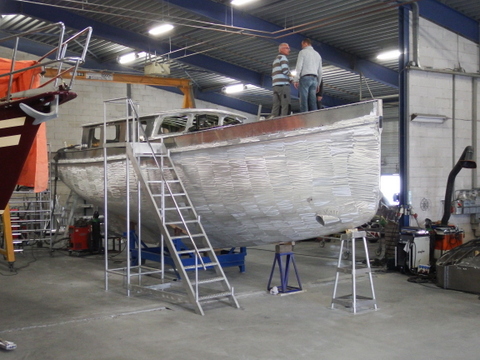 Charlotte
Refit on MS Charlotte. With board the owner gets insight on the new layout.
The new office in Den Oever. We are working to get it ready by January.