Design 283. Stability and Lloyds
Design 283 (1986) is now used to monitor refugees in the Mediterranean.
Although it is not compulsory for older boats the owners asked for CE-A approval.
Therefore we flew to Malta to measure the boat and check basic scantlings for Lloyds.
We planned four days, I can only do the test under 10-12 knots of wind.
We were lucky to have the right conditions on the morning of first day. Therefore we could spend some days on Malta.
The empty boat weight was as on drawing and stability curve looks good.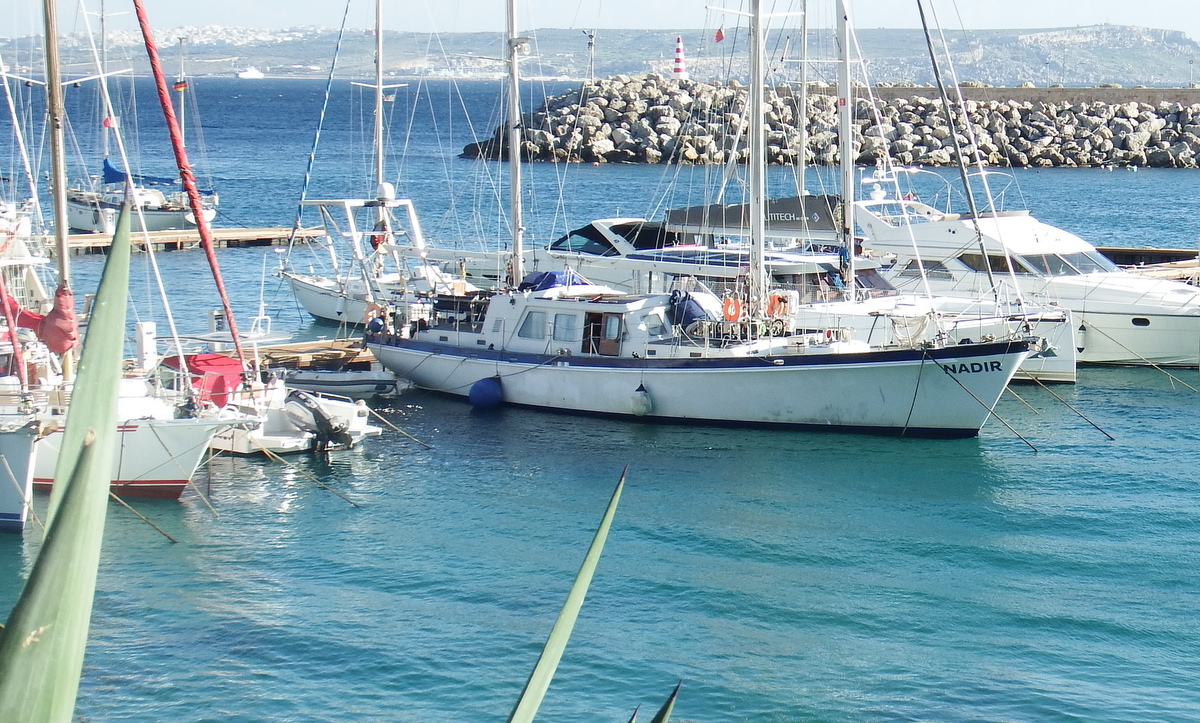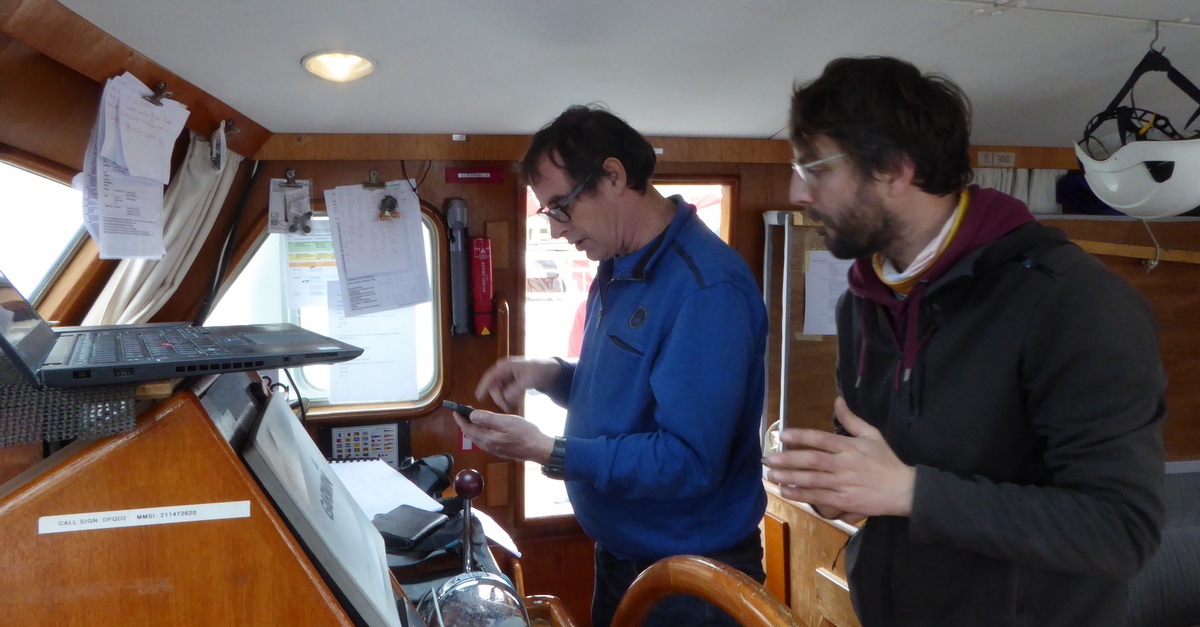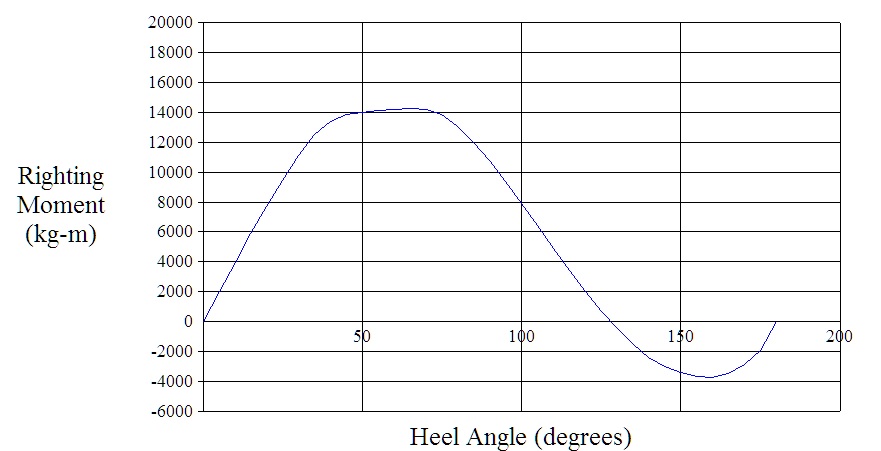 Stability test for No 300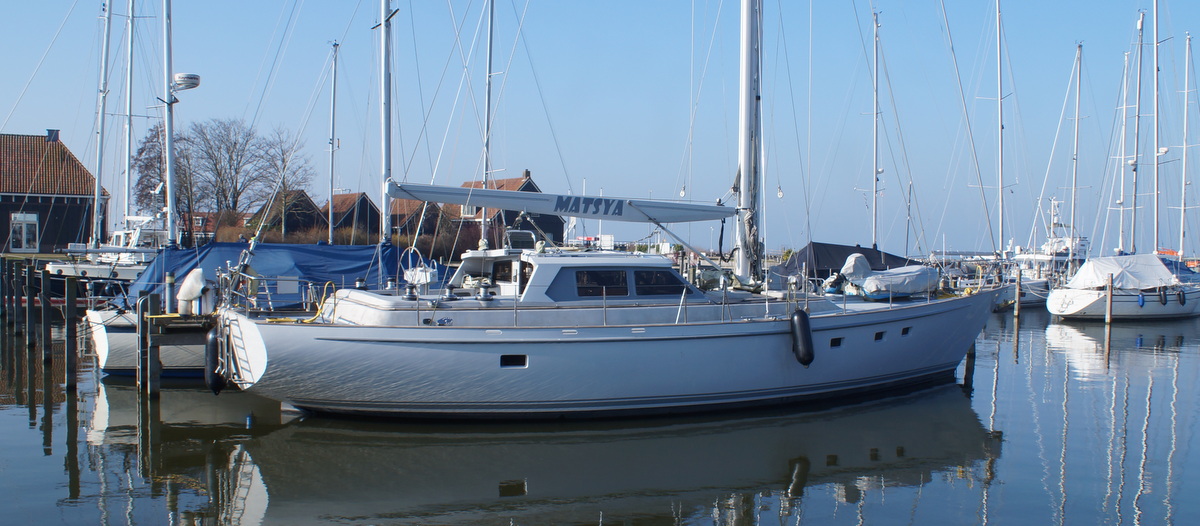 Design 300 (1991) is sold and will partly be used for charter. Therefore it needs CE-A.
I did the stability test and calculations. The empty boat weight was as on drawing and stability curve looks good.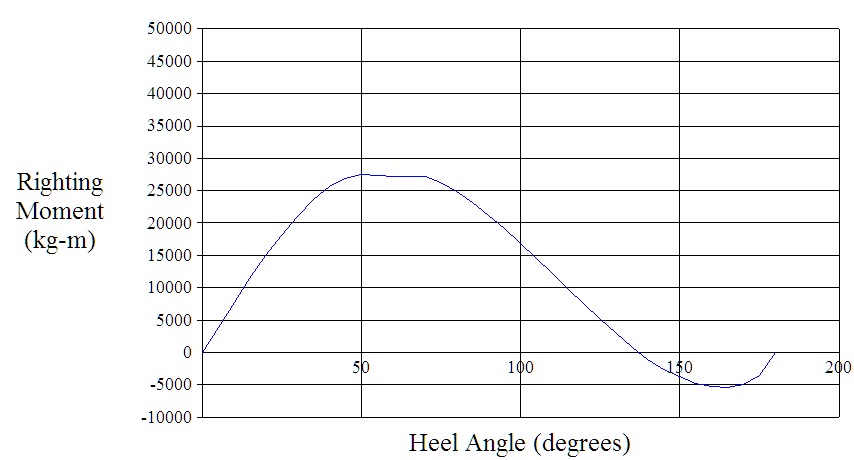 Design 523
Design 523 is now under construction at Koopmans Kasko's in Sneek.
The hull will be turned this month.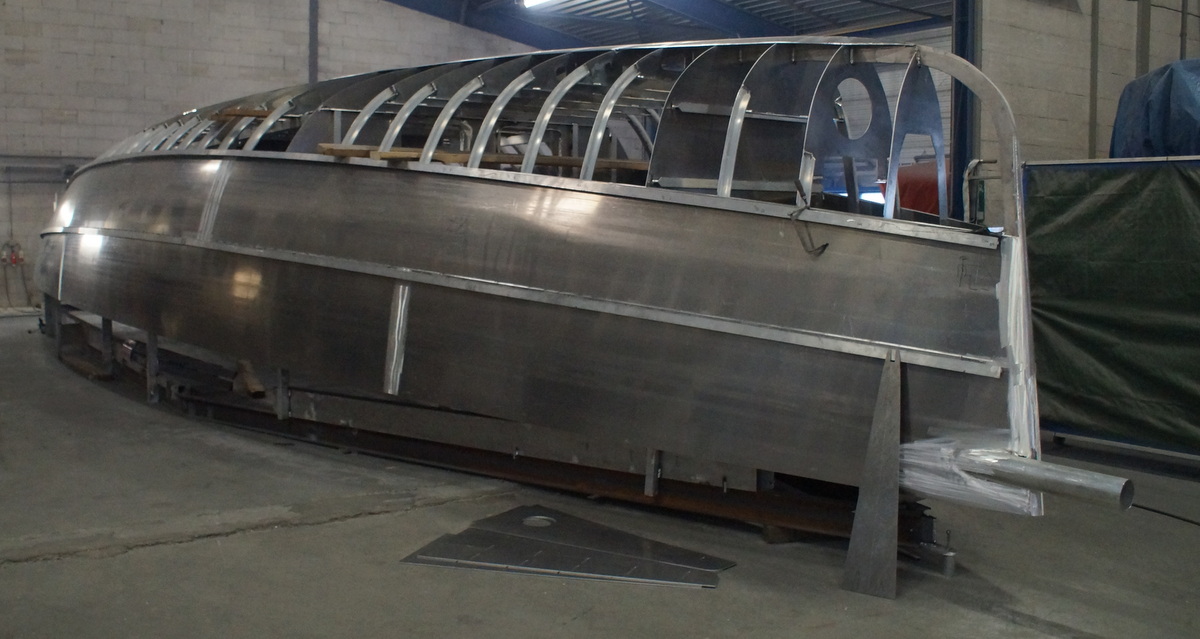 525 13m rowing boat
The new designed aluminium ocean rowing boat can be rowed with 8 rowers.
To fit in a container the nose (crash box) and stern are removable.
The boat is under construction at LUYT in Den Oever only 5 minutes walking from my office.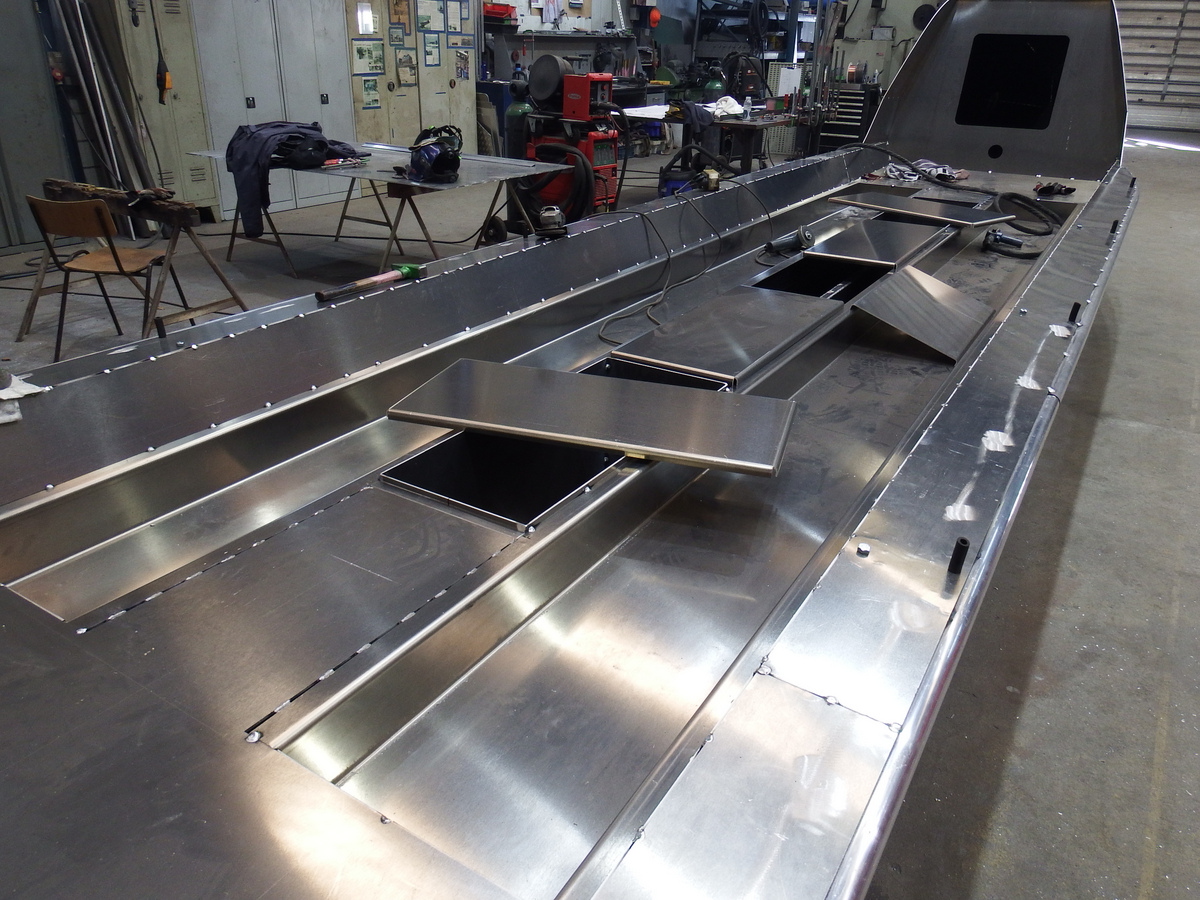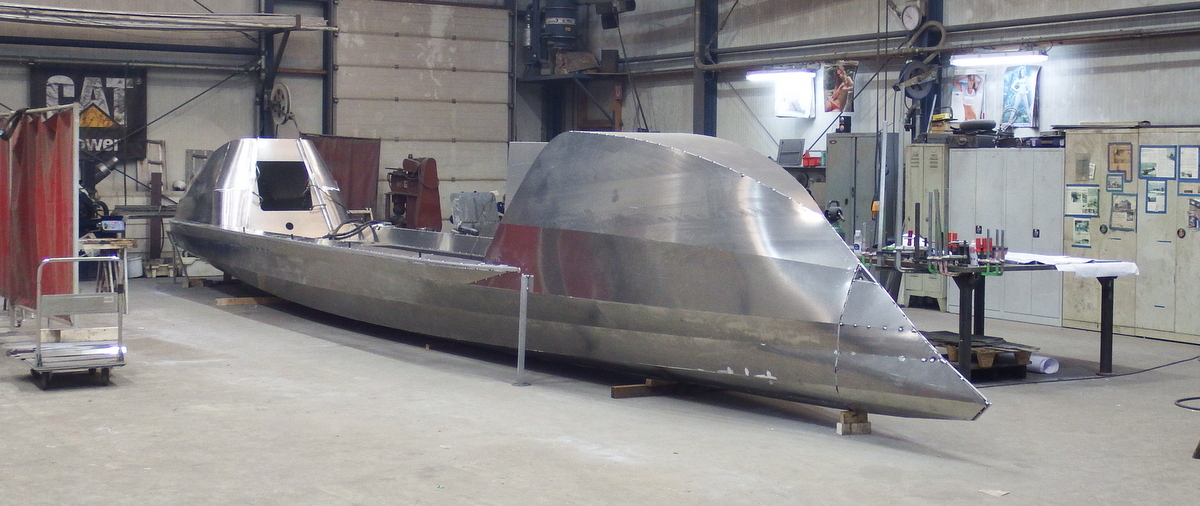 Design 527 d 12 an d34
Moulds for the new carbon ocean rowing boats are in progress at Nedcam. Already 8 boats are sold.
The design is based on Maria. She finished first of all boats in a world record two years ago in the Talisker Ocean Rowing Challenge.
The new designed D12 has more beam on the water. Although the resistance is slightly higher, it is easier to row her.
Speed is a combination of propulsion and drag so we estimate for most teams this makes her faster.
The D34 based on the same lines is 1.8 m longer.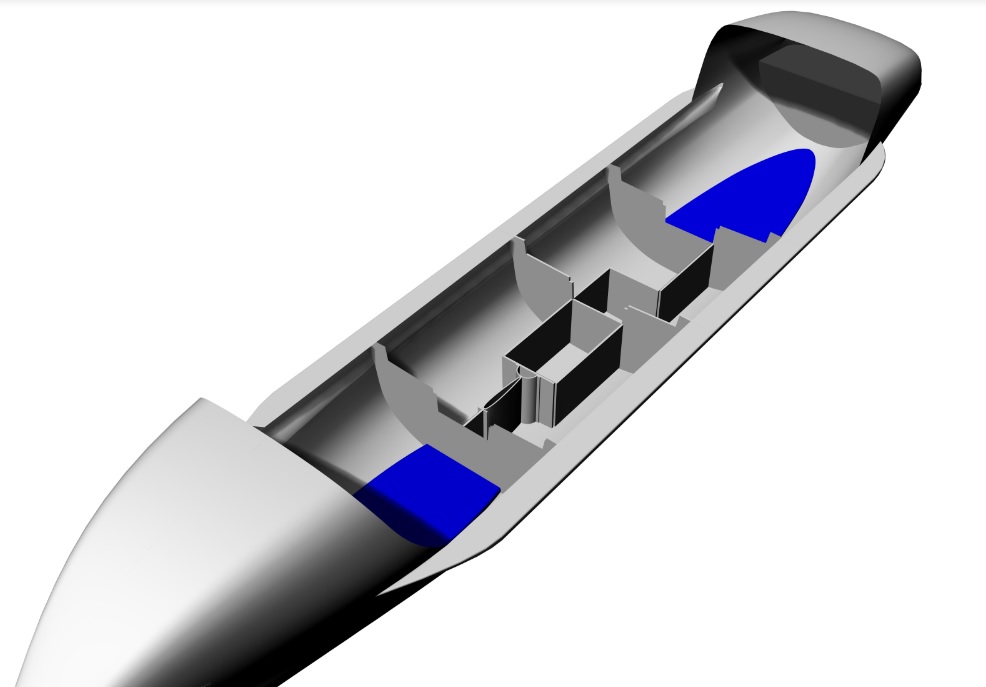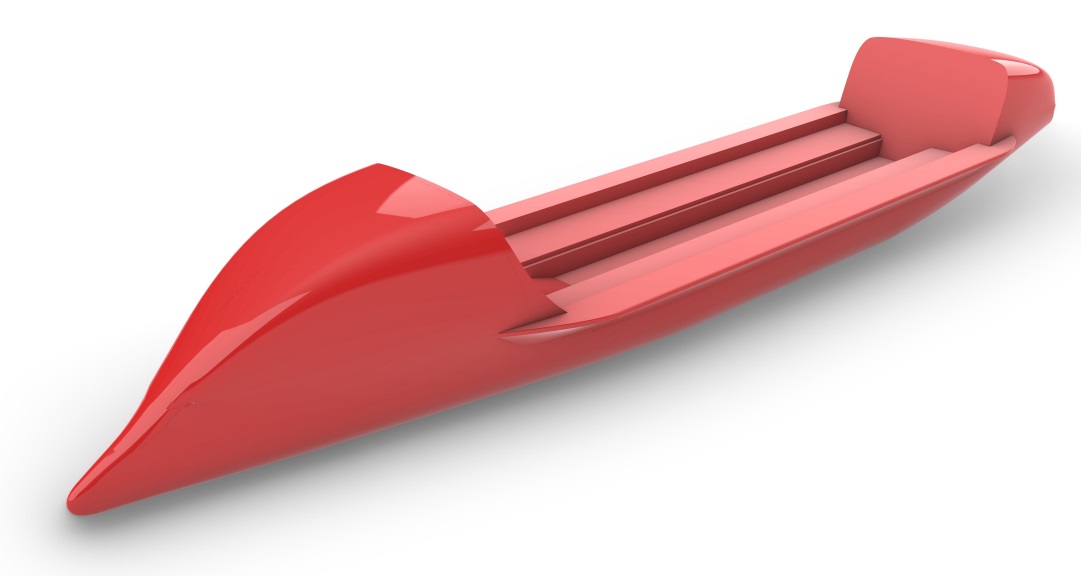 Design 510 Jager 37
The hull is ready and will be shipped to Ruys Jachtbouw in Broek op Langedijk.
The open transom looks more modern. She will be shown on the Hiswa te Water show in September.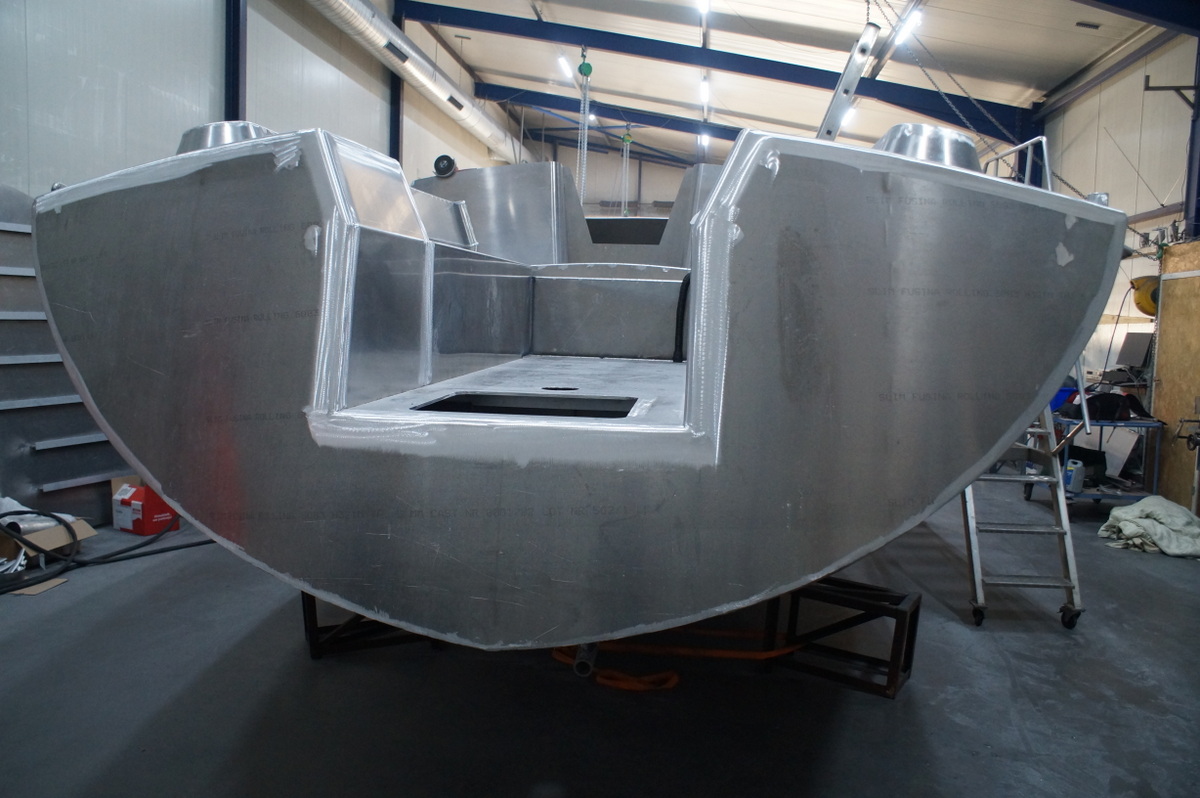 Design 428
This gondola is based on old pictures of one moored in Sneek. It will be a replica and although it is possible to use her, she will be displayed in a pond in Sneek.
She will be built at Koopmans Kasko's in Sneek.