Design 515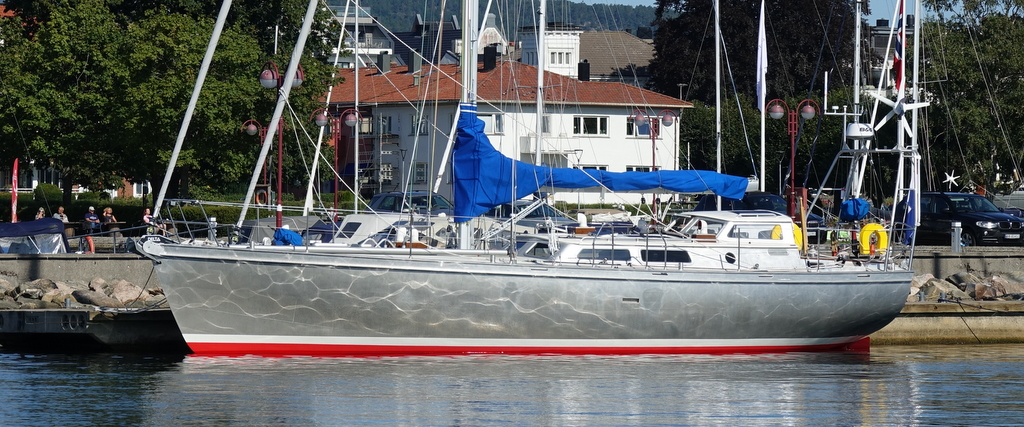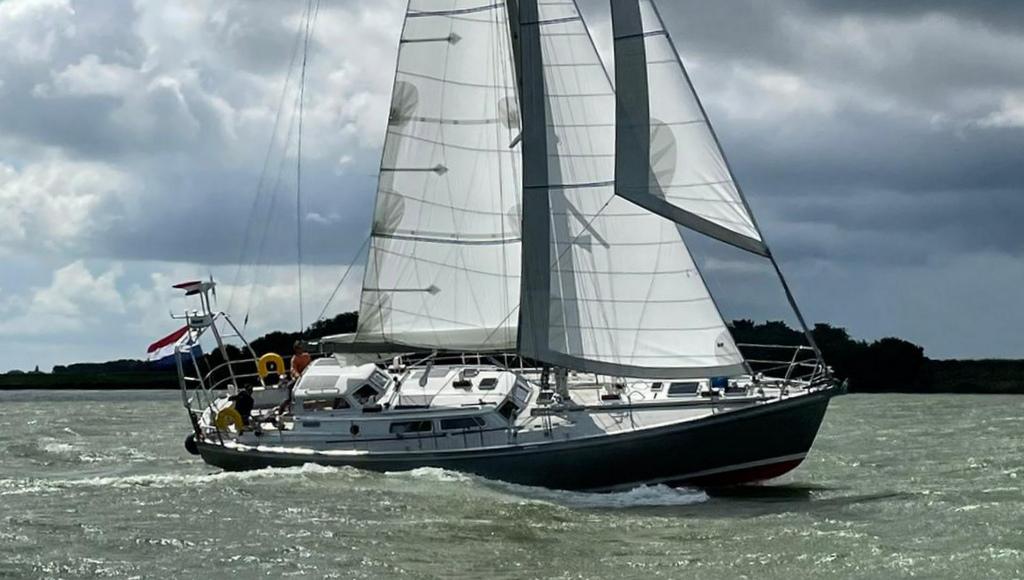 Design 515 is under sail. She made her maiden trip to Norway. The owners are very happy with the result. They did the finish from aluminium hull to ready to sail boat by them self. It was a challenge to design this boat for them. They previous had a new build 13 m long keeled steel Koopmans design Calista for 25 years and 100.000 miles. Going for a more modern hull in aluminium is then a big change. They report excellent sailing and are much more connected to the outside world with the deckhouse.
Design 521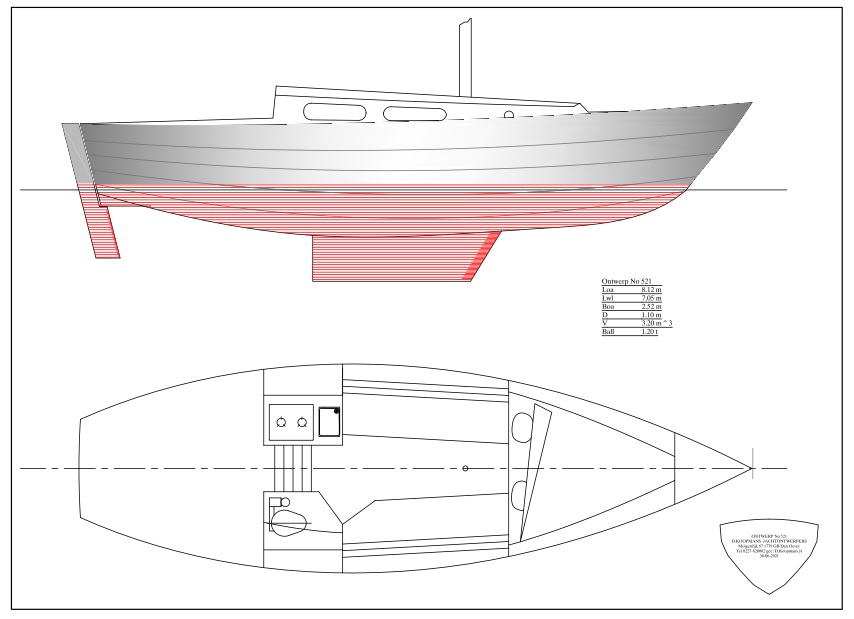 Design 521 is based on the existing deck of the Kustvaarder I
This is an old steel design. The hull was in bad condition and the best option was to design a new hull under the already remade aluminium deck. To get a faster more modern hull with more space we decide to have a longer waterline with a hanged on rudder and more right up stem.
For future use I also sketched another deck layout.
Design 503
Inclining test 503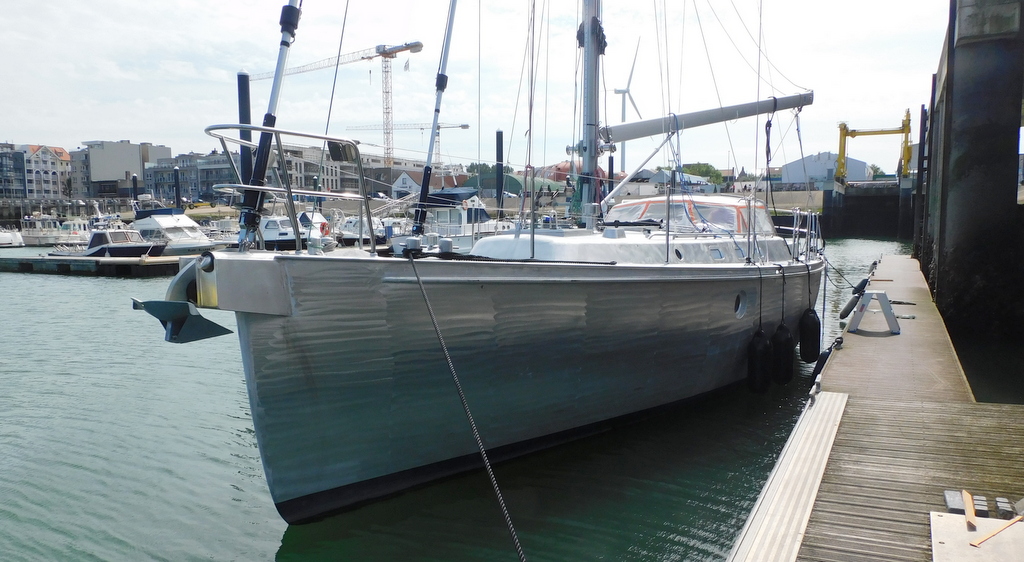 Design 503 is afloat. I did the stability test in Zeebrugge, Belgium where she was finished by Jan van Damme.
Jan did a good job. With a lightweight but classic looking interior she floats 1 cm above the calculated waterline. The sails are under construction at Wittevrongel. I hope we will have a test sail soon.
Routing for Talisker Atlantic Challenge.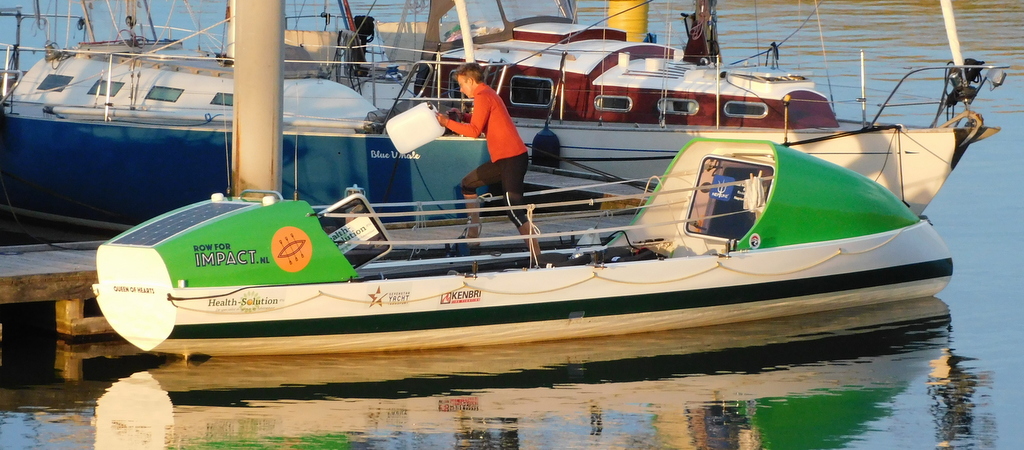 This year we will do the routing for several teams in the rowing race from Canaries to the West Indies.
I also helped with calibrating the autopilot and inspect the boat for team Row for Impact, a R45.
We will also do the routing for my own designed DOR 12 and DOR 34. These boats will compete in different class.
JAGER

This summer we sailed to Denmark. We had good winds ands sailed 900 miles in three weeks.