No 489 JAGER37
She is currently under construction at K&M in Makum. It is a 1 size bigger version as our own JAGER, But with swingkeel and in aluminium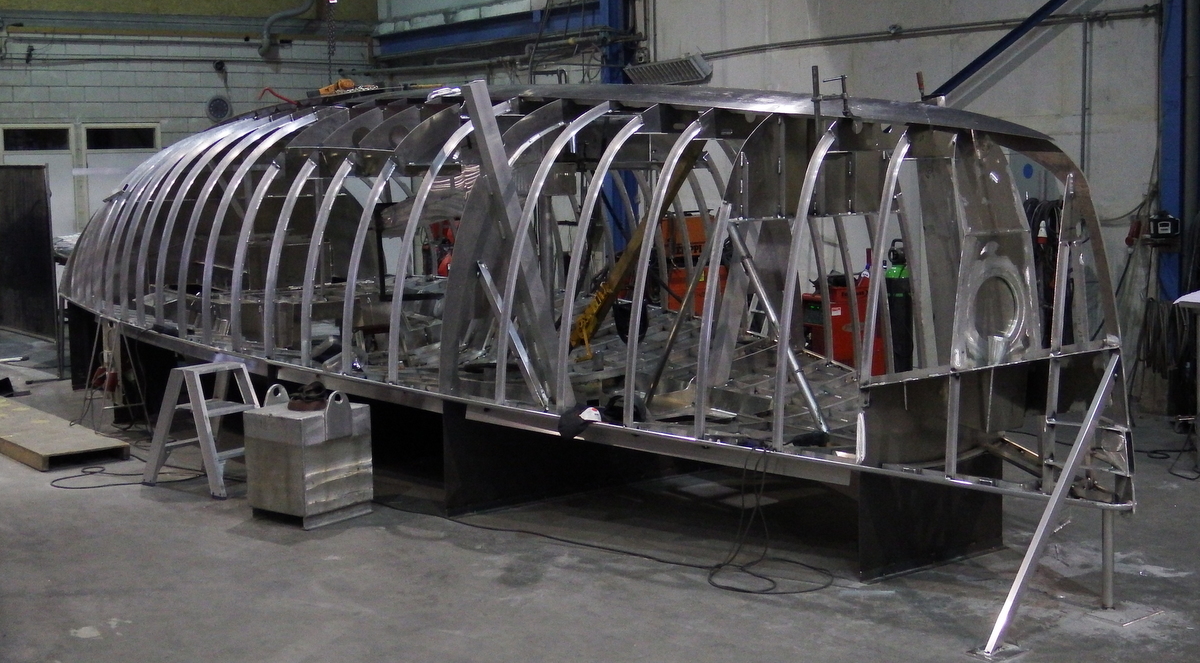 The retractable keel will stay under the hull. Agains the main bulkhead there are two legs fitted, so the boat can beach upright.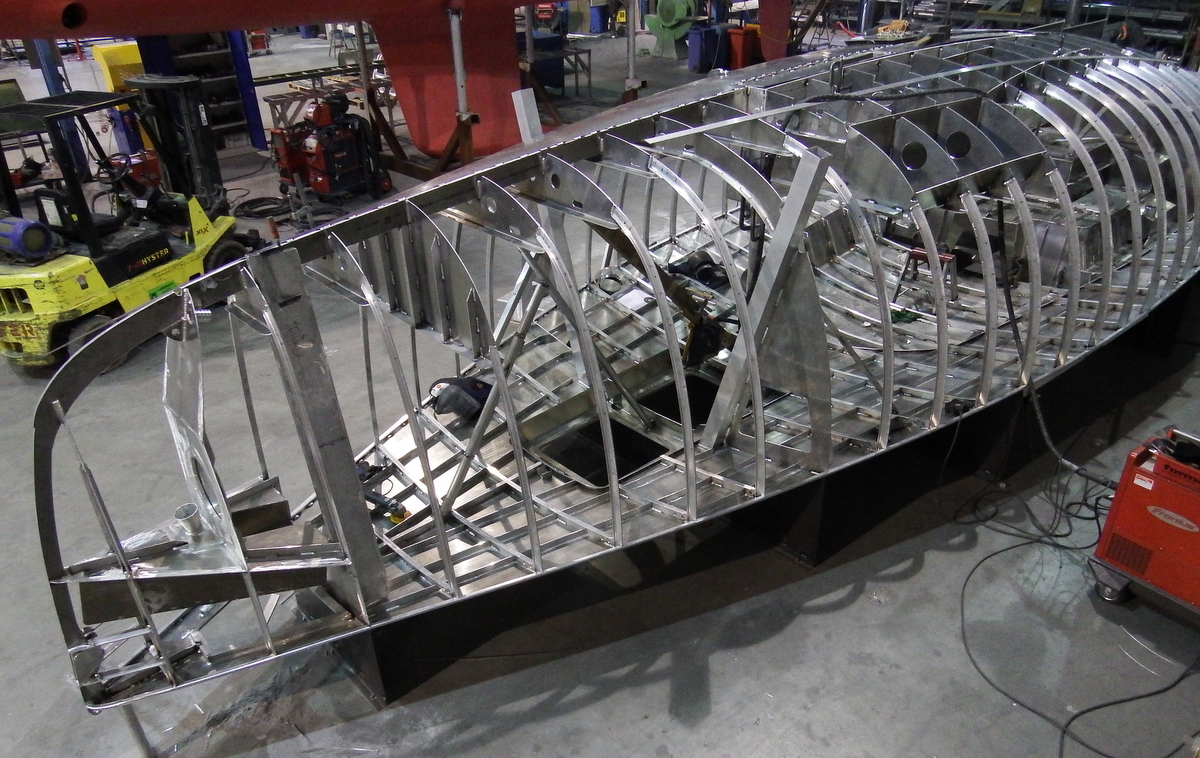 A colision bulkhead and chain locker. The anchor comes in trough the bow under deck.
Centreboard yacht No 490
Currently under construction at Jachtbouw Folmer. She is nearly ready for the painther. Thereafter she will be finished at Scheepstimmerbedrijf Pronk in Heeg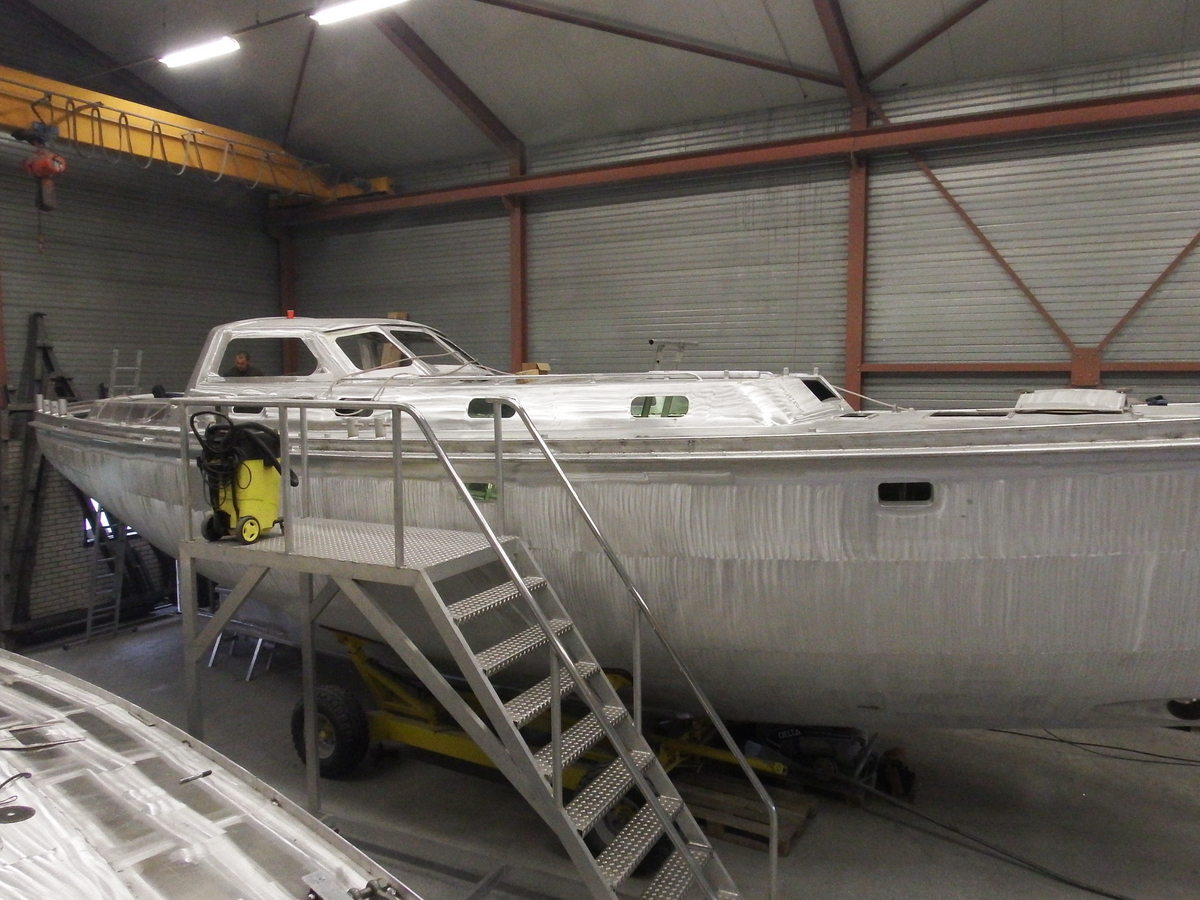 The coachroof runs forward of the mast and the main bulkhead. The fixed sprayhood looks better so, and there is more space under the floor for tanks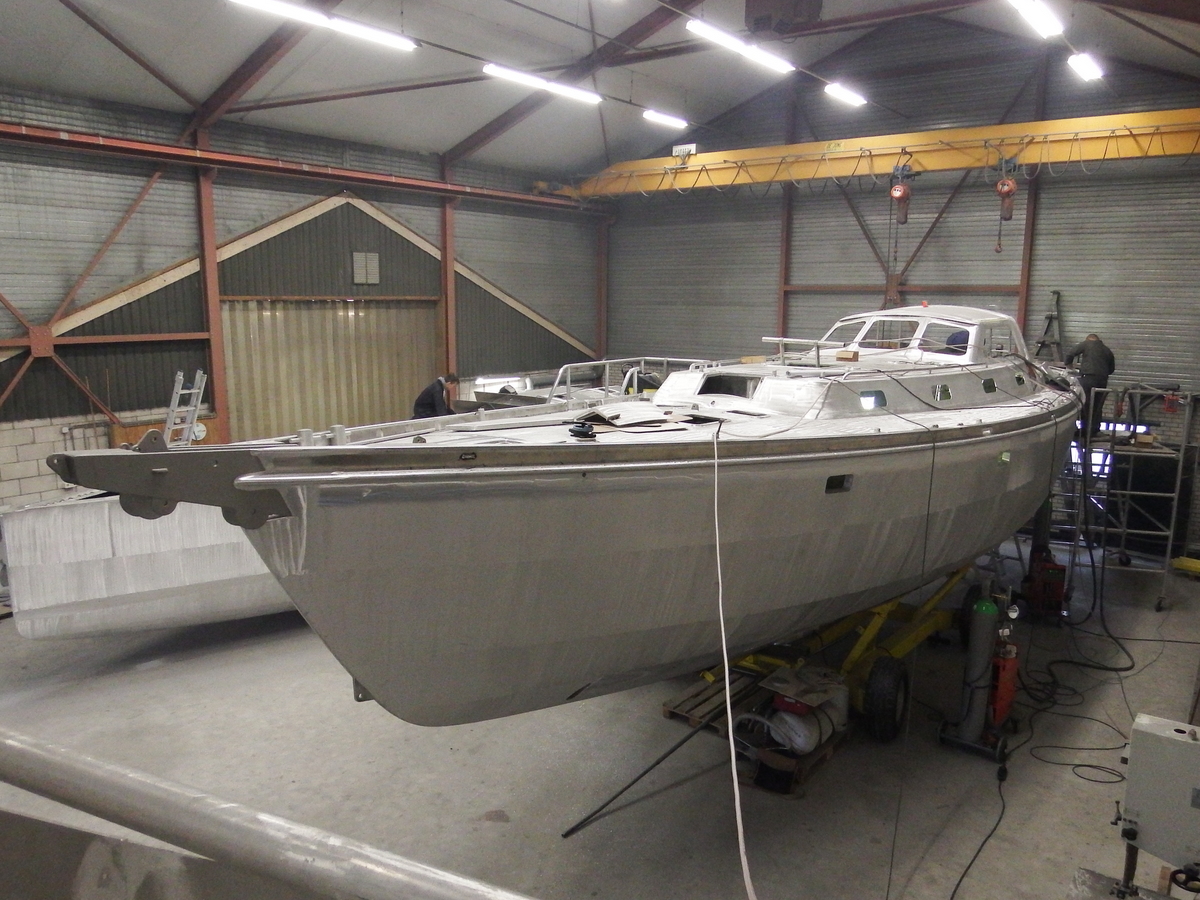 The anchor chain runs in a tube under deck to the fore side of the coachroof. Better weight distribution and a more protected anchor winch.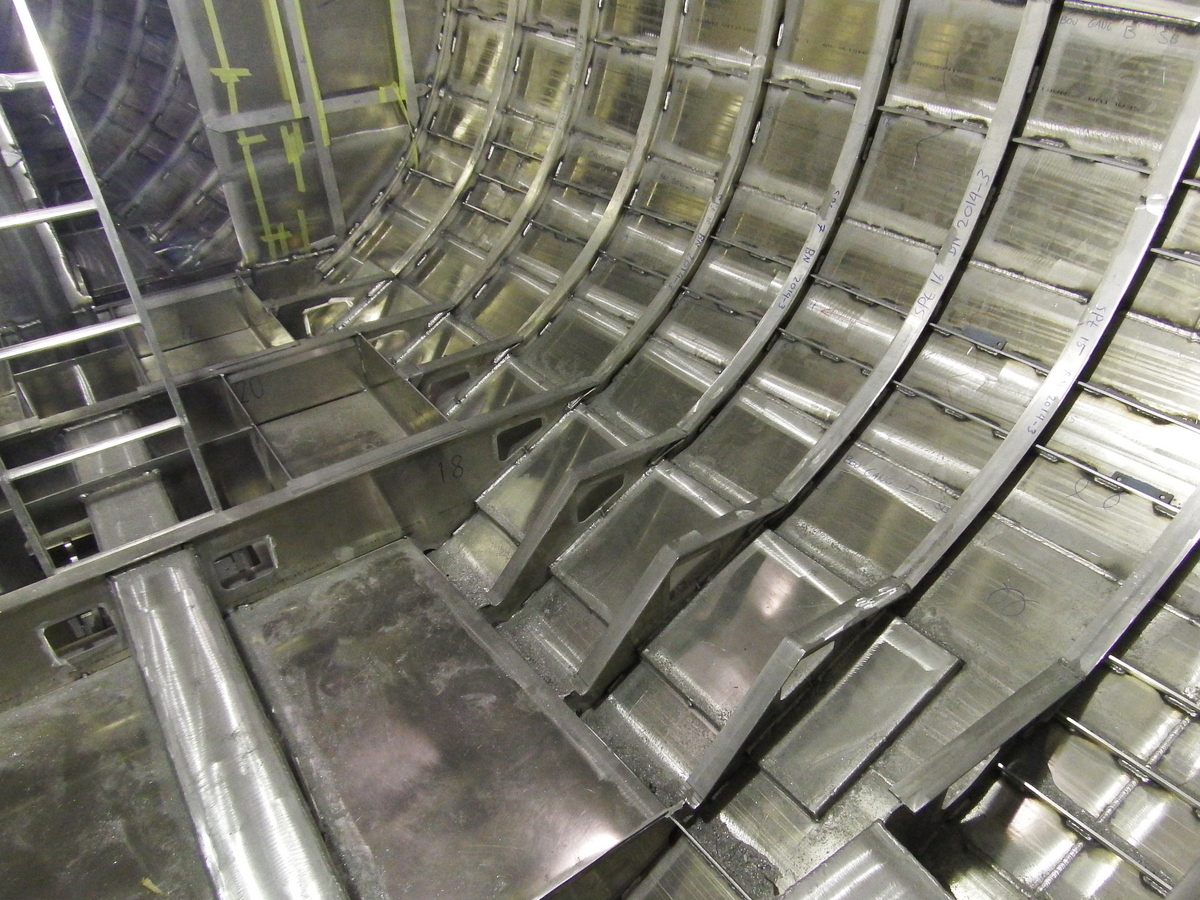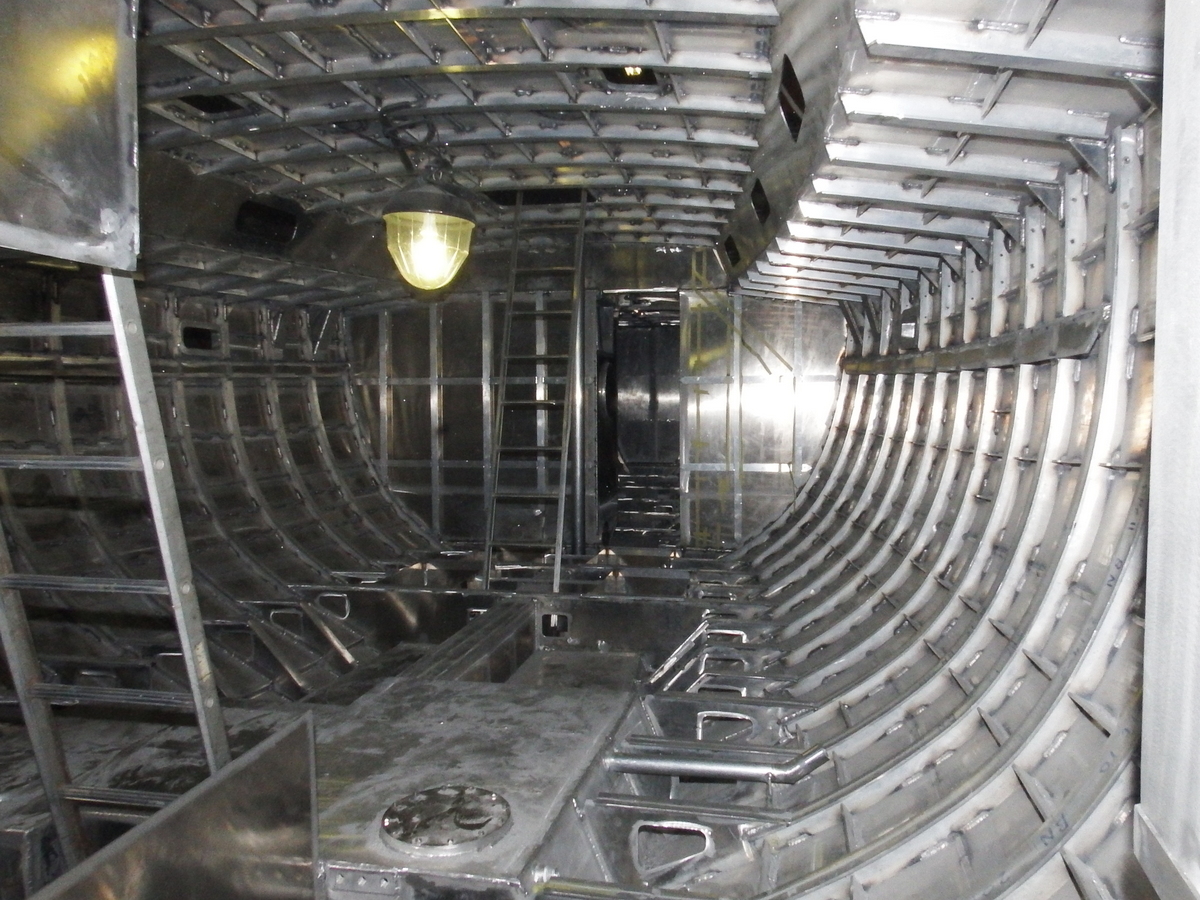 A cooling channel for angine and generator Aluminium engine box (left under) and big tanks.
No 487 V-shaped
This 12 m hull is under construction at KON-SPAW in Gdansk. It is nearly ready and will be finished by the German owner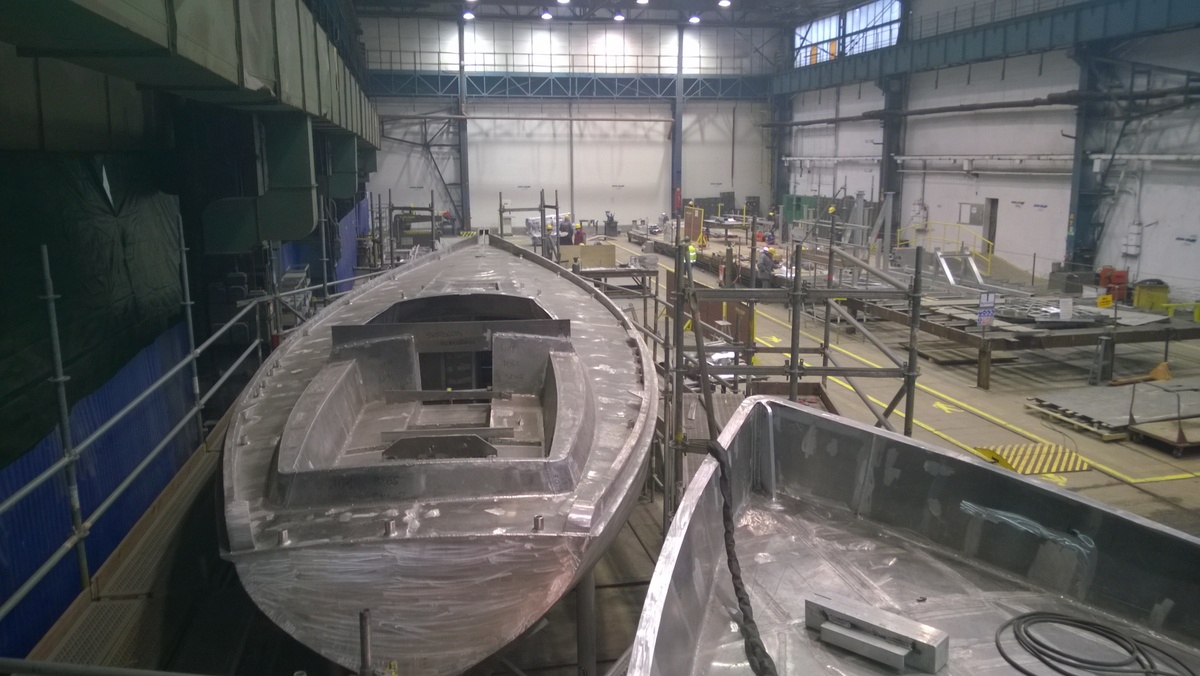 No 484 long keeled yacht
This aluminium long keeled yacht was recently build at Jachtbouw Folmer. Pronk is working on the interior. The owner is planning long ocean voyages with her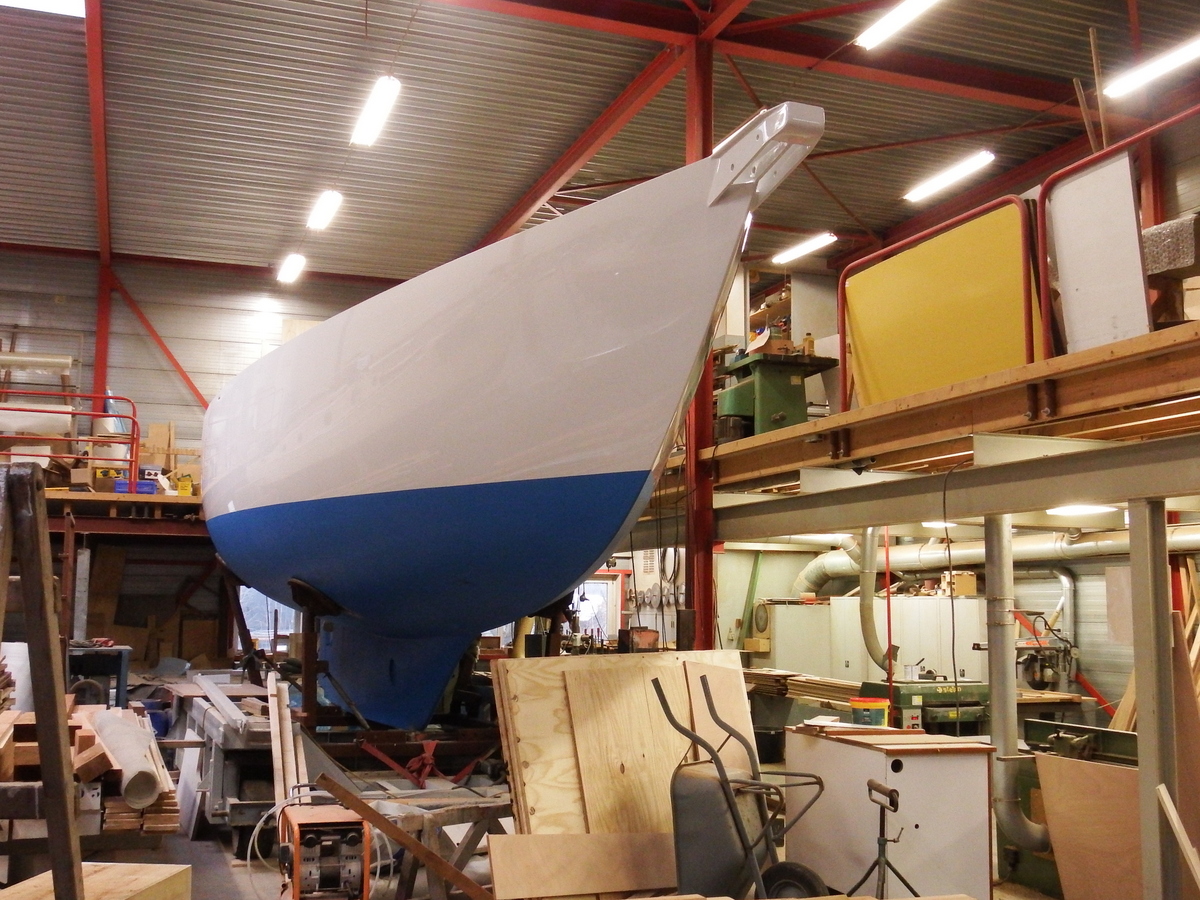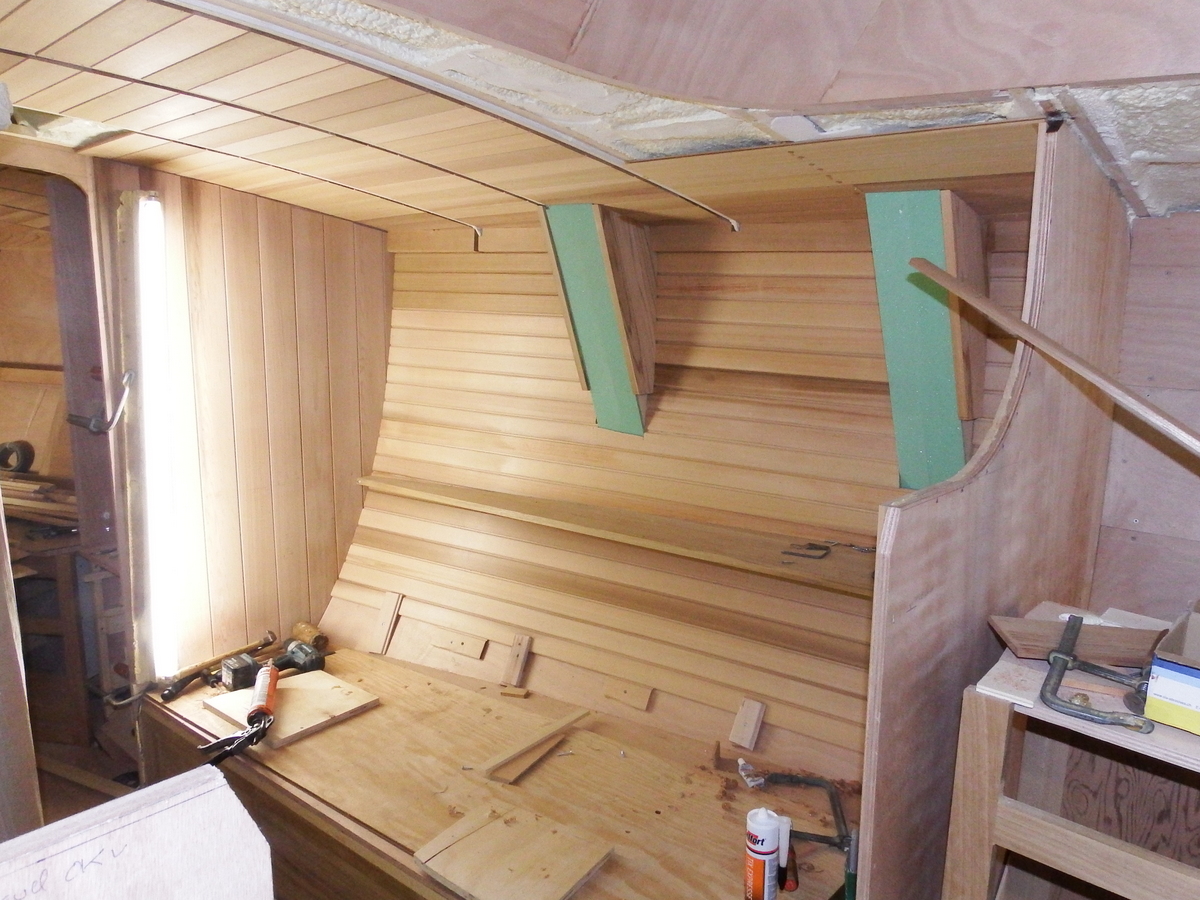 Classic hull for ocean voyages Clasic interior with red cedar
Prize giving Scarborough North sea race
JAGER won this race.
We went to Scarborough to collect the PINDAR 1987 North sea yacht race export trophy. It is for the first time that the for a year outside the UK!