200 myls SOLO track 1 won by JAGER!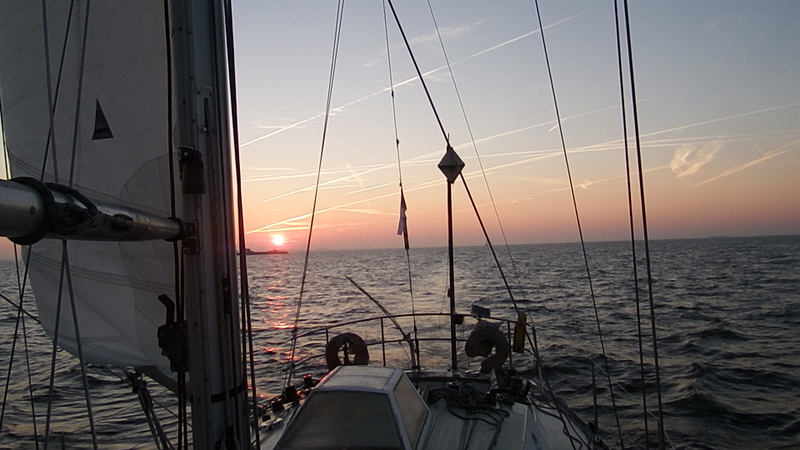 click for video The preliminary results are changed to No 1 in track1 and No 5 overall (out of 130 boats)
Rowing boat for Dutch Ocean Expedition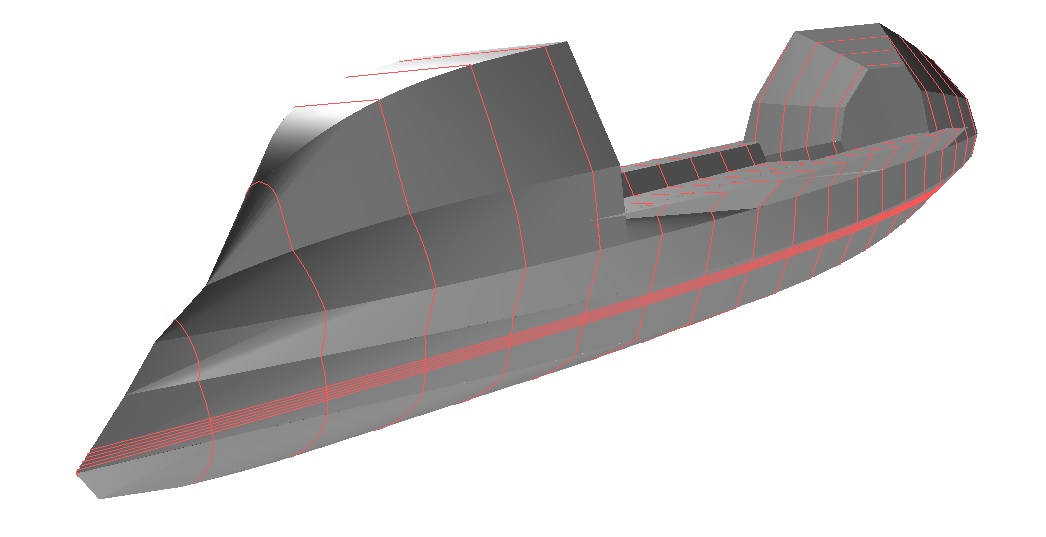 Earlier this year I designer a rowing boat for Mark Slats. He want to do the Talisker Whisky Atlantic Challenge 2018-2019 with it. At this moment he is sailing the Golden Globe Race so he might need to postpone this next challenge by a year.
Based on this high Tec carbon boat I am working on a multi chine version build in aluminium. I did a lot of research for Mark and we discovered that the extra resistance with some extra weight are not huge. An easy moving boat that sails a more straight course might be a faster boat for sea-wise less experienced teams. Added resistance in waves is a big thing so we made the waterline longer than existing boats but do not use this for extra space. This results in less mass inertia and combined with the longer waterline this give a faster boat For better performance without too much extra costs the cabins can be made from carbon. This gives a safer boat (bigger stability) and reduce mass inertia (les resistance in waves)
The advantage of aluminium is not only the price but it also makes it easier to do adjustments to individual boats.
We also look at the same multi chine in composite but this will add up the costs.

First sketch for a new deckhouse sail yacht with rettractable keel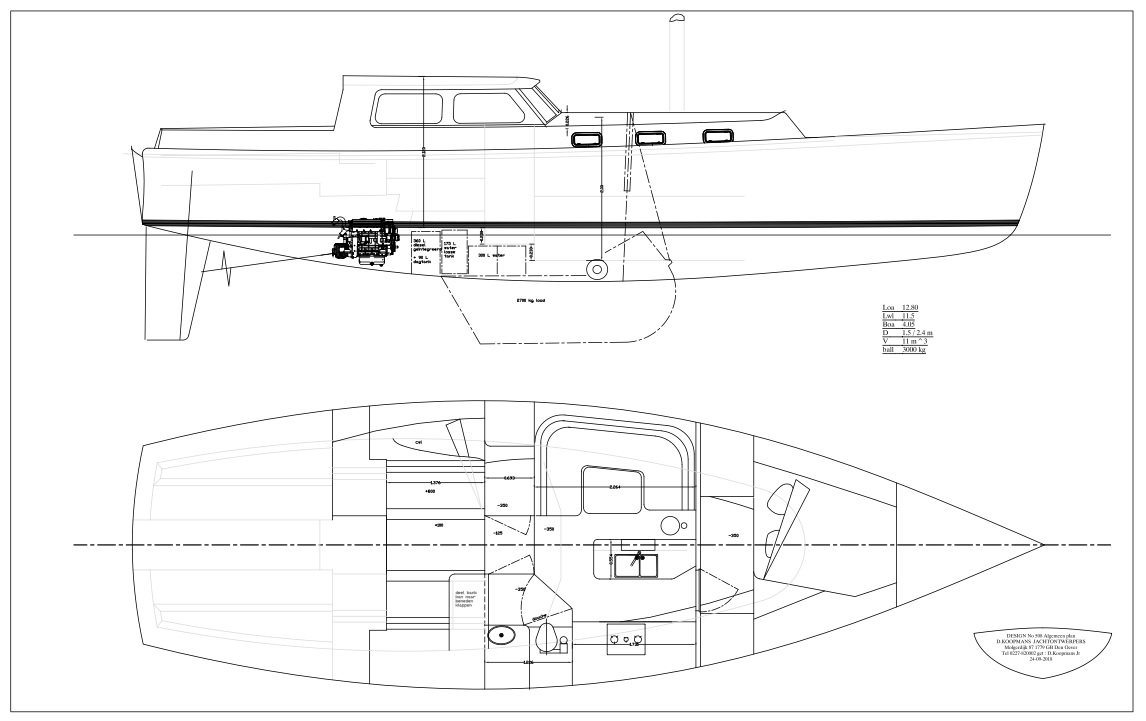 For a new design it always need a few sketches. This is the first one.
optimisations for keels and rigs
I did several optimisations for keels and rigs last months.
When a yacht gets a refit it is a good time to consider changes in the layout.
Some layouts in keels ore sail plans with difference in speed and heel might help to make the right decisions.


Mark Slats in the Golden Globe Race

Last weeks I had an easy time as team manager. No gales, no problems. I had a talk with Mark when he had his compulsory media drop at Hobart. A vhf connected with a mobile on a boat close by made it possible. Mark is in second position but Jean Luc has rigging problems and needs a stop. If he can manage to do it on anchor by himself he is still in the race. I hope he can do so and give Mark competition again.

Design 486

I made some plate expansions for the cabin of this 18 m motor yacht. If the cabins are fitted We can see how she looks in real.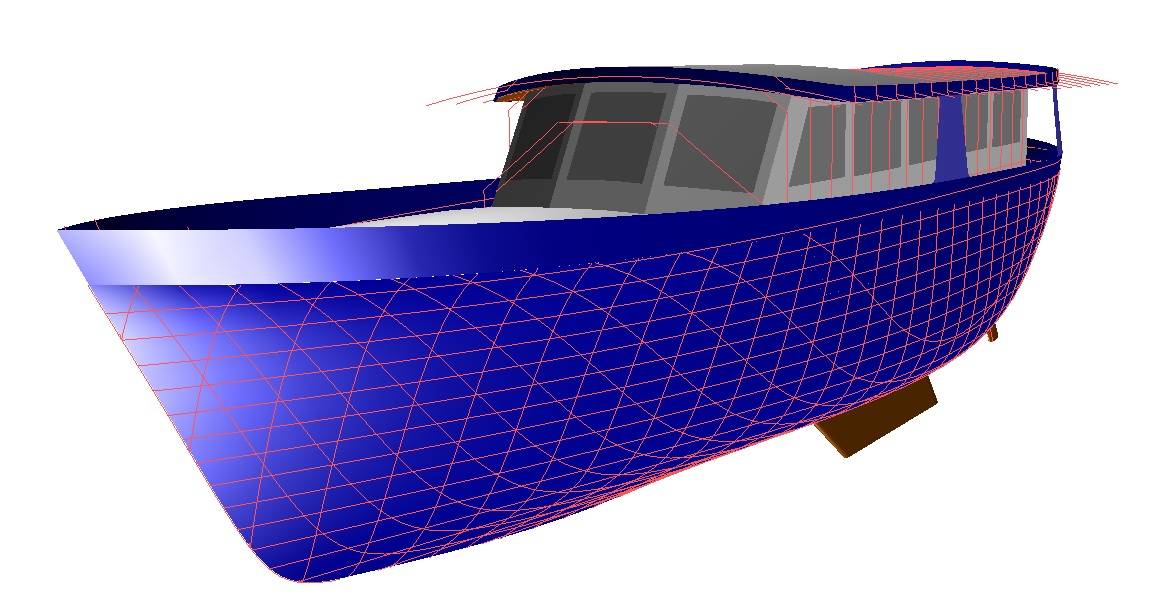 Routing for rowers

For the coming ocean rowing race Dutch Rowing Expeditions will do the routing for some teams. I help them by making the right speed predictions and polairs sowe can use routing software. In strong wind and waves thee is a negative speed. Time to set the sea anchor for the rowers. For me it mean some adjustments in the polairs.