Design No 502-205
I am working on a 40 ft long keeled yacht. At the same time the Vendee Globe skippers in their 60 ft foiling yachts are planing from wave to wave. Is a long keeled yacht old fashioned? Certainly not. It depends on what you are looking for. It is the experience that counts. The fastest IMOCA 60 made 24000 miles in 74 days. An impressive 324-mile daily average. For a 40 ft this would be around 255 mile. The 502 would do just over half of that. Mind that the slowest two IMOCA 60 are doing just 65% of the fastest one.
You can compare this with the 200 km Elfsteden tocht, a skating race over the Dutch lakes. The top skaters will do this within 7 hours. The "normal" skaters, not in the race, will need around 14 hours. Both perform at their best. The fastest 200 km skater still has a bit better average than the fastest IMOCA 60.
The IMOCA 60 skippers are mainly focused on setting the right sails, repairing the boat and sleep. Sailing the long keeled 205 means enjoining the ocean looking for birds and whales, reading books and cooking nice meals. When hitting some floating objects there will generally be no damage and it doesn't need a shore team. It is just a different experience. It is just what you are looking for.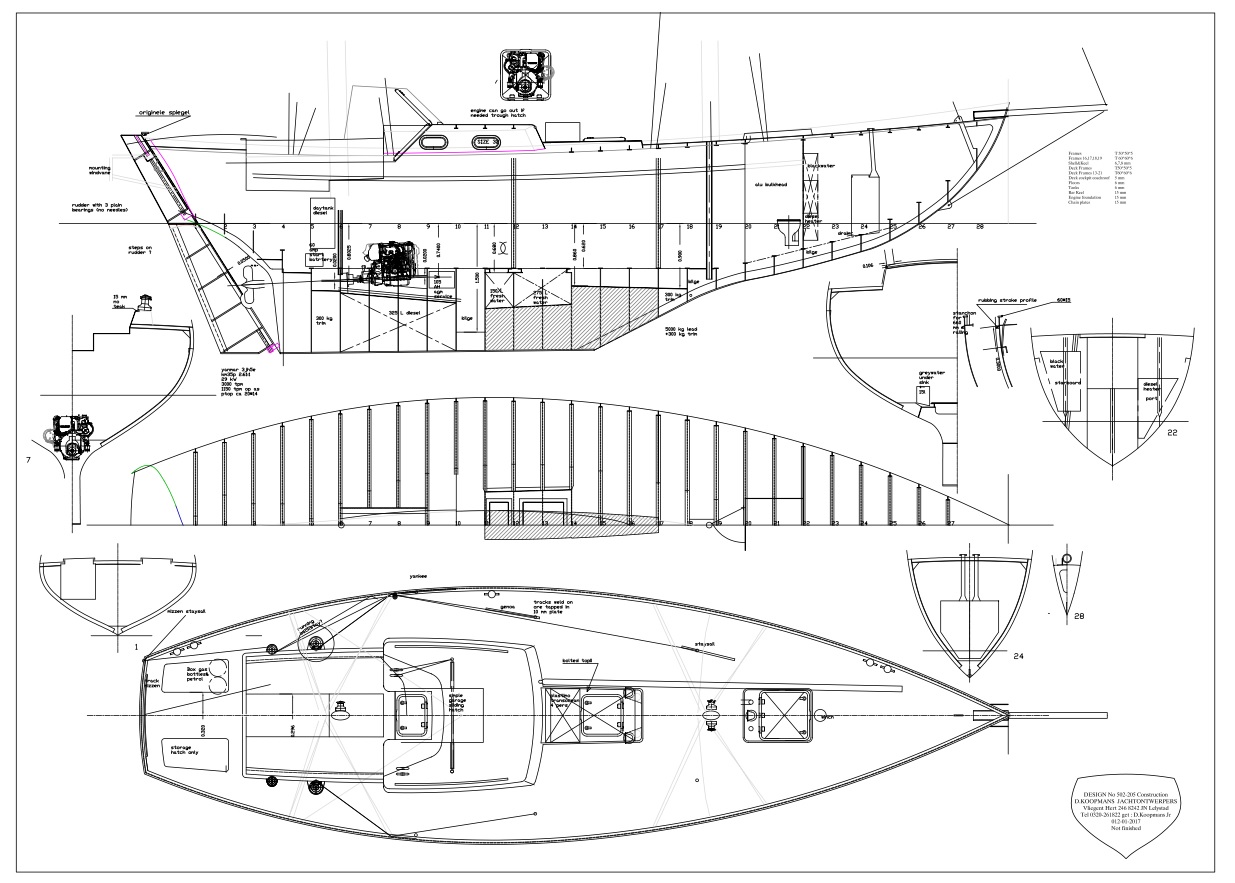 With 15 knots over the lake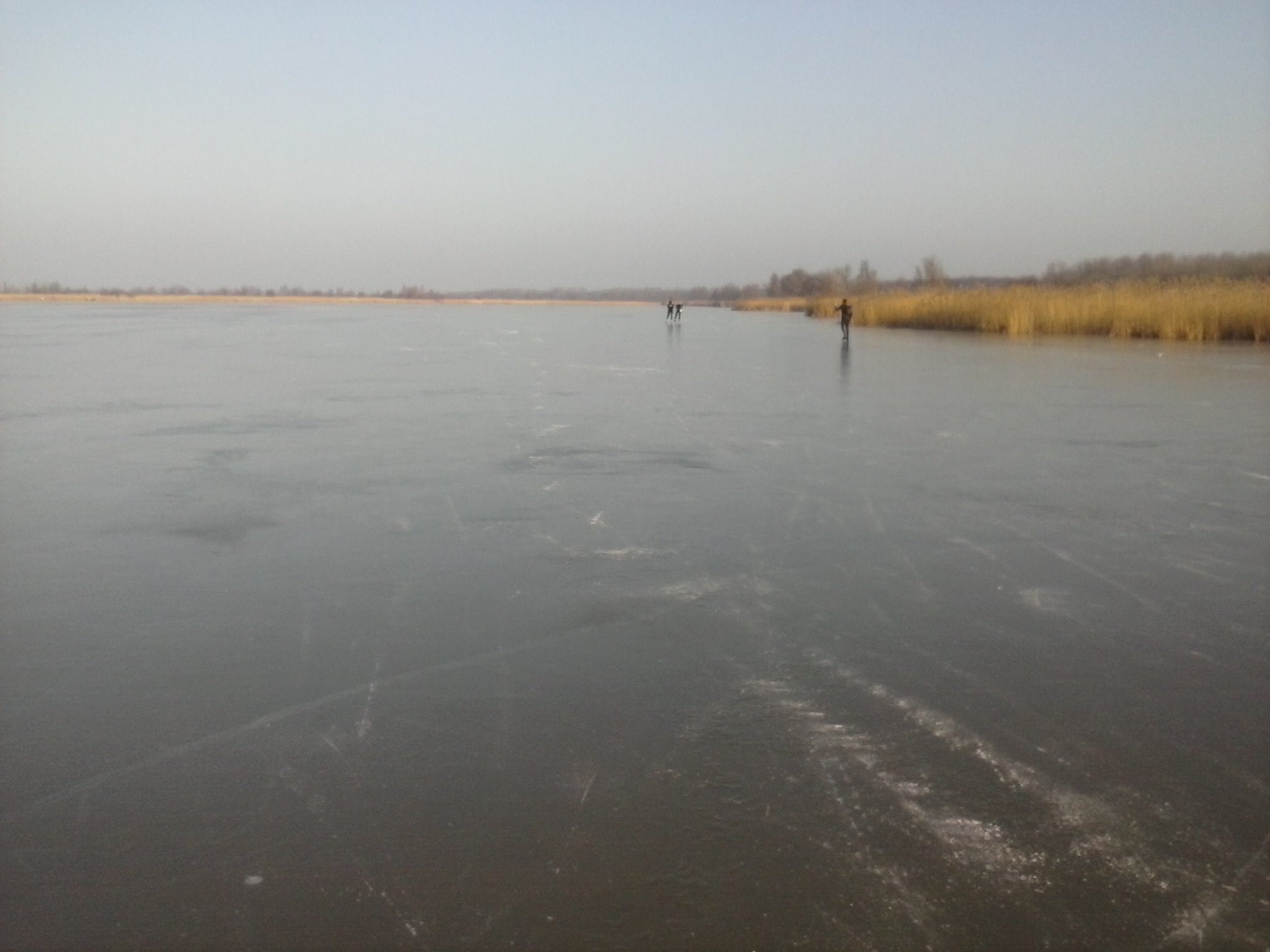 Refit Charlotte
Last months the refit of Charlotte is more ore less completed. The new sheerline radar arch and fly bridge make her look more balanced. Charlotte is now transformed from a fishing vessel to a nice looking motor yacht. The refit is done at De Gier in Enkhuizen.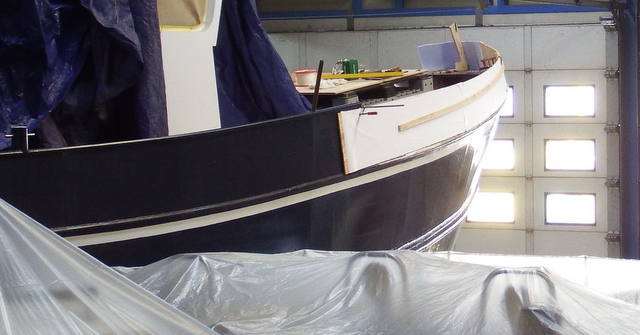 Keel Breehorn 37
For an aluminium Breehorn 37 with a relative long shallow draft I designed a new keel for better speed and more stability. A small part of the existing keel is used as base to avoid welding to the hull and not to damage the interior.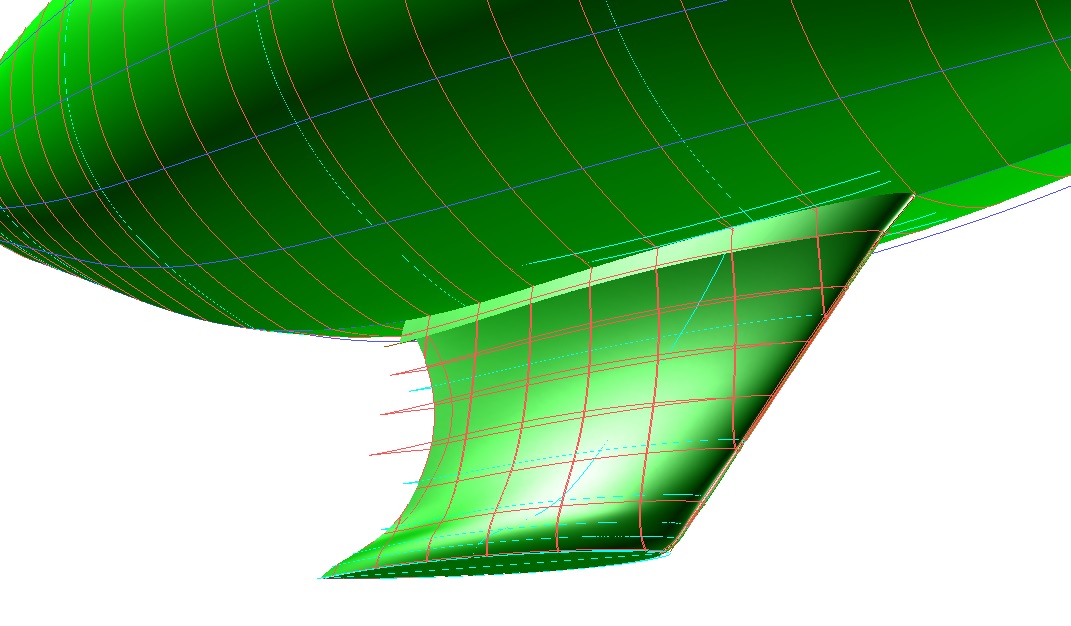 Design No 500
Design 500 (left) is under construction. The shell plates are nearly placed and within some weeks she will be turned right up.
Design 497 (behind No500) is ready to go to the painter. On the right the Breehorn waiting for her new keel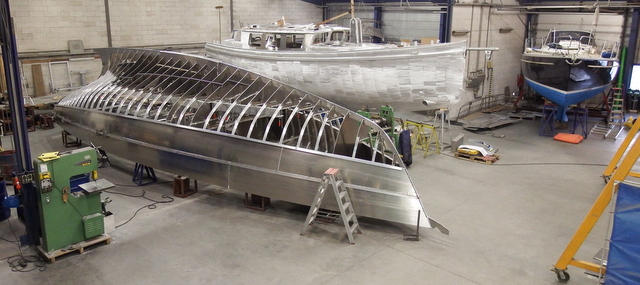 Video from trials with No 486 Zest