News update Mark Slats:
On Sunday morning January 14 Mark Slats finished in a new world record of 30 days 7 hours and 49 minutes. A huge achievement to finish close behind the fastest four man rowed boats!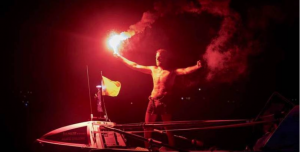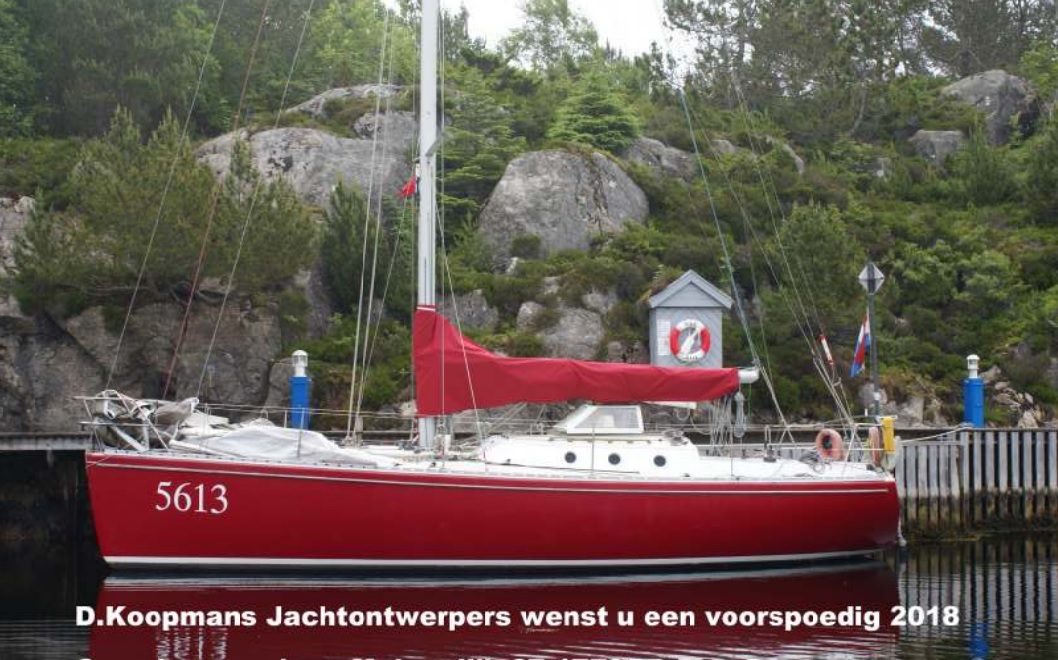 Talisker Whisky Atlantic Challenge.

Mark Slats is now rowing solo from the Canaries to the Carieb. His Ranoch boat is built from Carbon and I assisted him with getting it as light as possible. Together with his friend John and Eric we try to help him with his routing. At the moment he is in first position in the solo class and in he has a good change to break the solo World Record.
Talliskeratlanticchallenge.com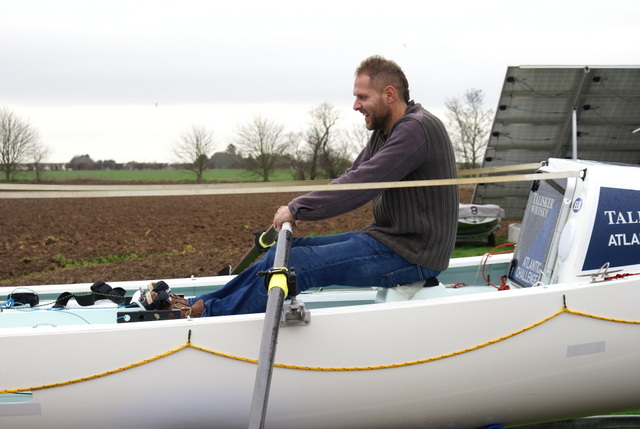 Golden Globe race
Mark's next project is the Golden Globe Race.
This race originates from the one of 1968, won by Sir Robin Knox Johnson. Besides the safety equipment the boats and the race look much the same. No electronics and no autopilot. Sailed in long keeled production yachts shorter than 37 ft. It starts and finish in France with 30.000 miles non-stop solo sailing in-between.
Last spring we drove to England to see the Ranoch rowing boat yard and then to Scotland where the Rustler 36 of Mark was for sale. A few weeks ago I drove to Les Sables-d'Olonne for a Golden Globe Race meeting. All rules look to be settled so we can start with fine-tuning Mark's boat. Especially with the sails and rigging we hope to gain some. All participants were very willing to share information and ideas, so we did the same. But of course we keep some information to ourselves.
As a designer, the race will give good insight in things that work on a long ocean passage.
Design No 504

Two months ago I got a commission to change the electric wood-core launch "Pronkjuweel" into an aluminium diesel powered faster launch. The owner wanted to have the boat without much lateral trim at 14 knots. The idea was to make a wing under the aft part for this reason. I started with some calculations and a wing under the skeg. Then I built a self sailing model to test. It works well until, at around 14 knots, the prop starts to stick through the surface. With two wings with an angle on the hull, the system was more or less self regulated. The 3D model is ready as are the construction scantlings so building can start in January.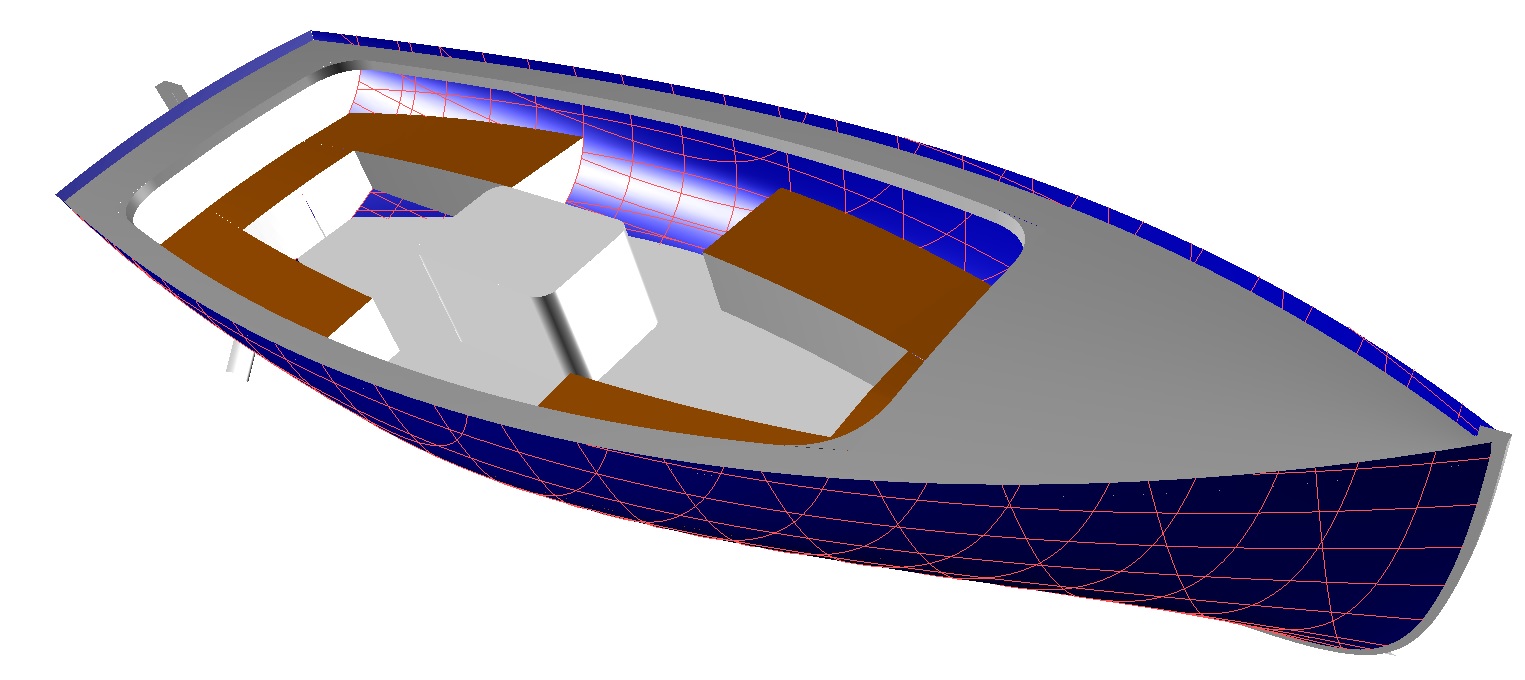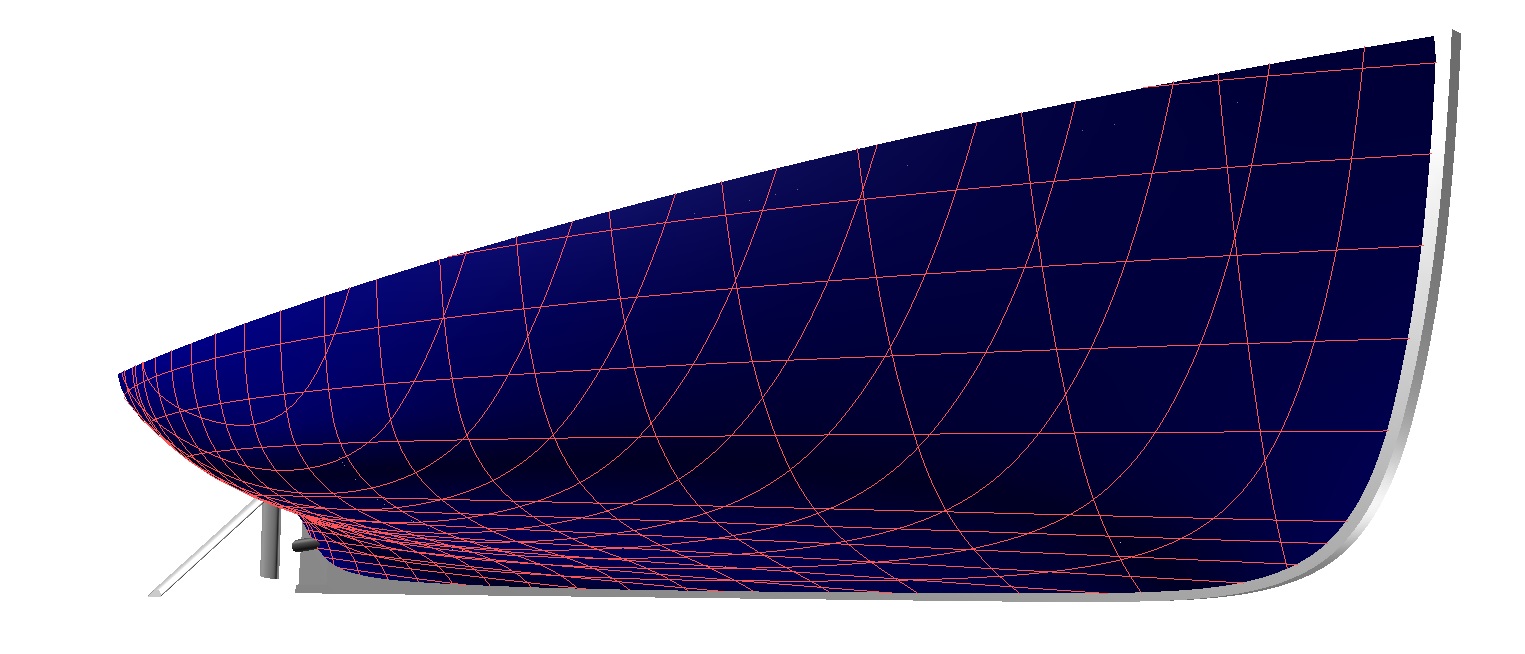 Design 503
Design 503 is another step forward. In November we visit Polar Yachts in Estonia for a meeting. Some details are better to discuss face to face. Al major details are settled now so within soon we hope to have a final offer and signed contracts.
One of the changes was the keel. OriginalIt have a lead keel with internal frame. A problem with lead is its lack of strength. When run aground this might be an advantage. It will deform and absorb energy. Problem is to get high safety margins under transverse loads. I usual have a hollow steel keel filled with lead. It is easy to get high strength by using oversized steel side plates. By not filling the keel to the top you can also reduce weight ore get better stability. For running aground strength we made the keel a bit longer and deeper. This was possible because of the small S-shape at the keel-hull. The hull itself is the a bit more shallow. The bilge water will still remain in the bilge up to 30 deer of heel