HISWA Rai
Hiswa Maistage
Friday 08 March 15.00
Saturday 09 March 15.30
Mark Slats and Dick Koopmans talk about the Golden Globe race.
For the rest of the day I will be at the ZEILEN stand to answer questions about the race and about my designs.
I might otherwice be on Maverick, the Rustler of Mark Slats in hal 1
Mark Slats second in the Golden Globe Race
Mark finished after 214 days at sea. Just 3 days behind Jean-Luc van den Heede.
I did the supervision on the refit, calculated the sail sets and did a lot of other things.
Mark was 7 days faster than the calculations. The prediction was within 3%.
For me and my wife it was a tough period. Boats were sinking in big gales, fines for not flying the right flags were given and rules were changed during the race.
Mark is back, his boat is in good condition and nothing is seriously damaged.
I hope we get it a bit easier now!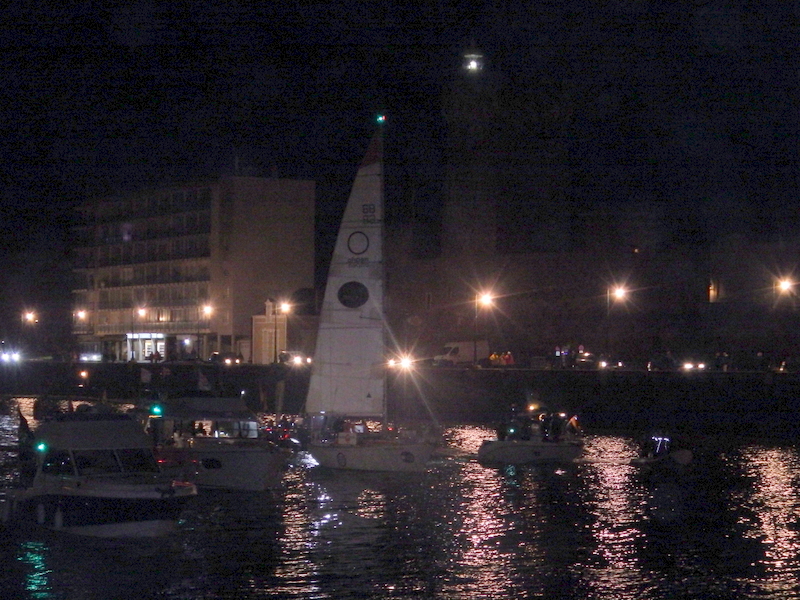 Photo: Jolanda Cupido
World record and line honours for the two teams using our routing service in the Talisker Whisky Atlantic Challenge.
Together with John Schouten from Dutch Ocean Expeditions I did the routing for the The Dutch Atlantic Four and the NautiBuoys in the Talisker Whisky Atlantic Rowing Challenge.
Although it is a rowing race, to be in the right winds and currents makes a big difference. We used speed predictions and polairs to calculate the best routes, to do some risk analysis and then gave an advised course to steer on a daily base.
The Dutch Atlantic Four took line honours and the NautiBuoys came third over the line with a new world record for a 5 persons team.

The Dutch Atlantic Four with line honours

NautiBuoys with a new world record.
Another rowing boat Design 509.
The 4 persons rowing boat earlier mentioned is nearly ready in design.
I am now working on a smaller version. This one will start in the solo class of next years race.