Design 513
Design 513 is under construction at Scheepswerven JanvanDamme in Belgium. A fast boat and a fast project. The design started in September last year and she will sail this summer.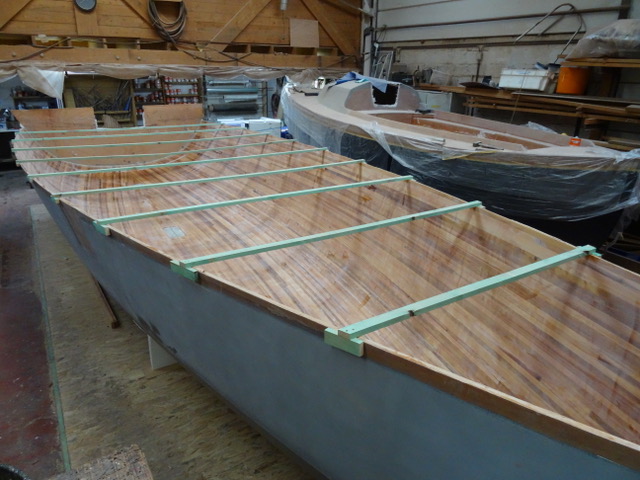 Design 514
New design in aluminium. The building will start in August. A classic look with modern hull and nice sheerline.
Intended for world wide cruising with plenty of storage. The first sketches are ready.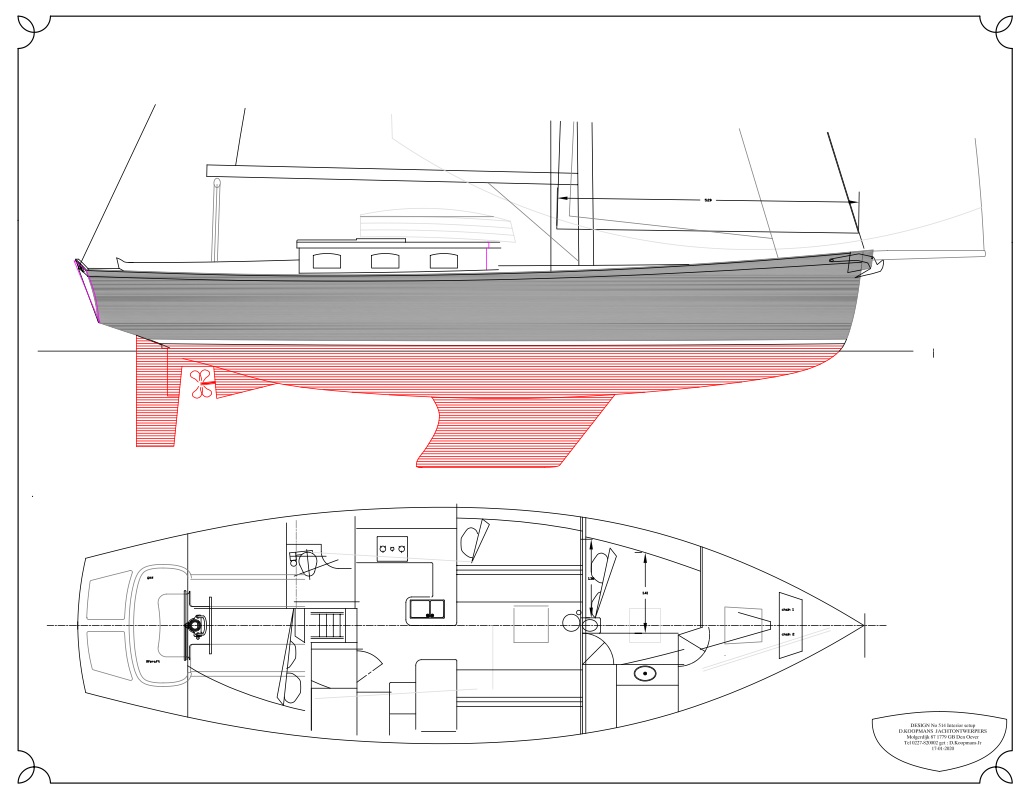 Design 515
New design No 515 has a raised deckhouse to sit inside with view around. This will be a nice looking yacht for world wide cruising. The line drawing is ready. A lot of details have to be discussed with the owner to finish the design.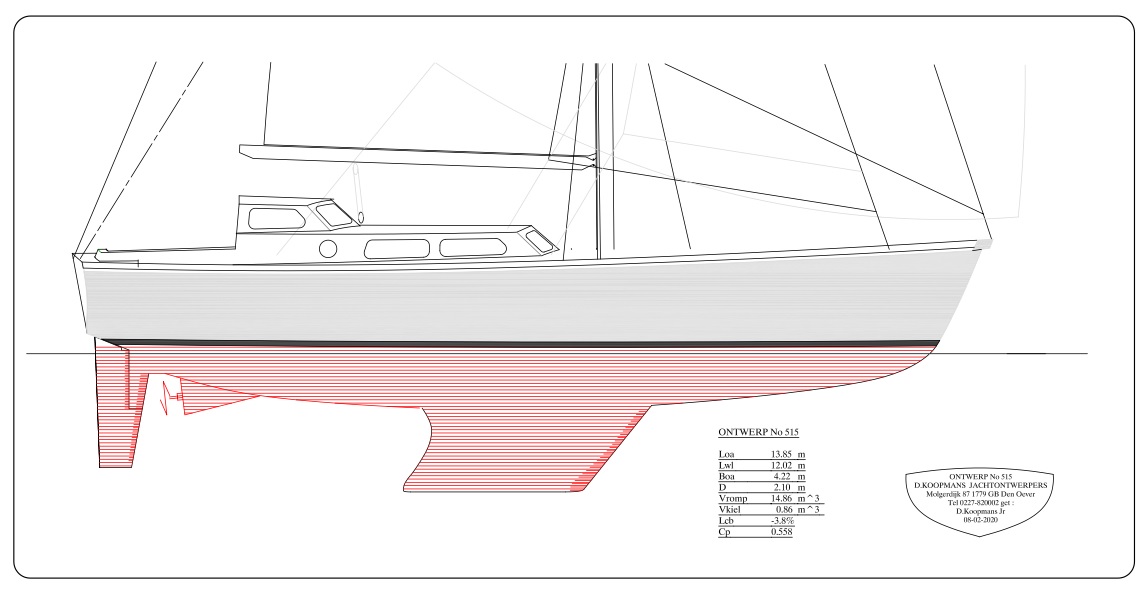 Design 489&501
Two similair designs are under construction at Koopmans Kasko's in Sneek. One with a standard 1.9 m keel and one with a swing keel. The first one will be ready in February. Two Koopmans refits are also in the shed.