Design No 514
Due to illness of my customer this project came to an end. It is a pitty because I worked with a lot of pleasure on this design.
I am sure it would have been a real nice yacht. The basic design is more or less ready so I hope others wil like to build her in future. For my client I hope he will recover soon.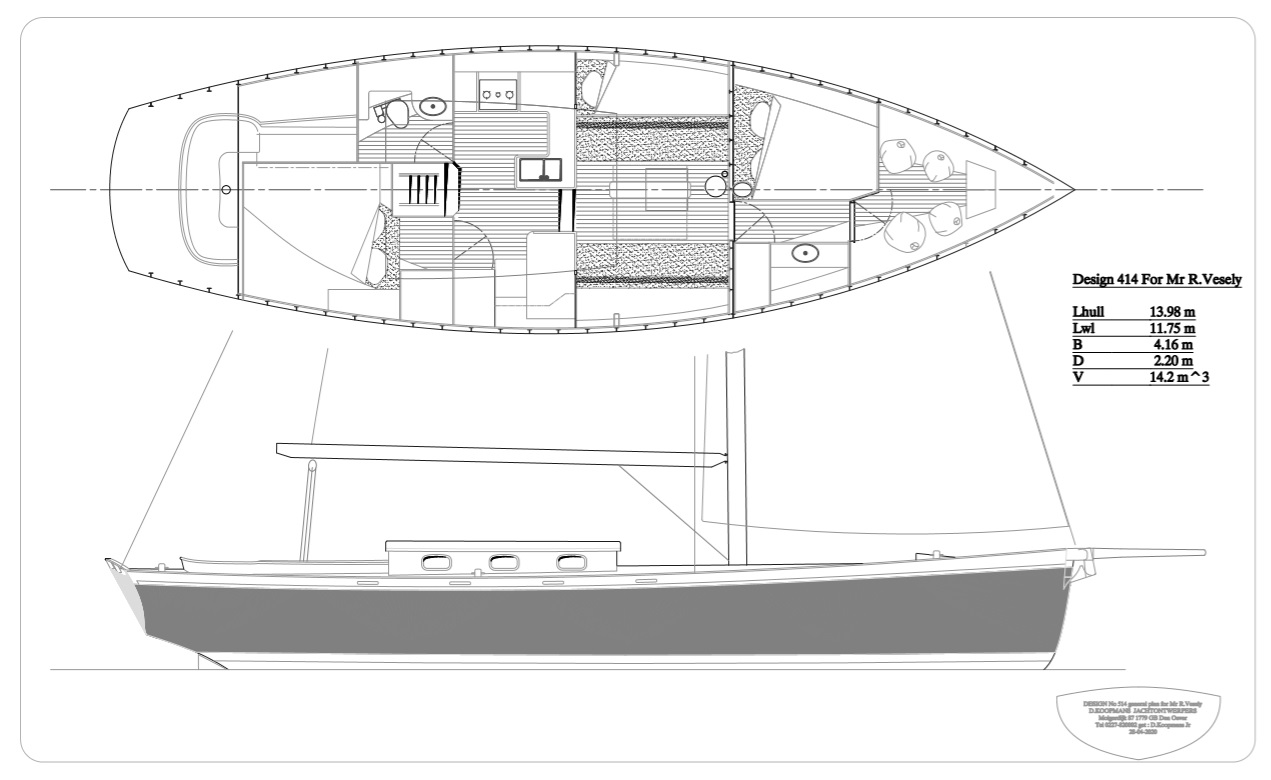 Design 516
design 516 is based upon Jager design No 358. She will be moored in the Baltic where the berth are generaly shorter and more narrow.
Therefore she is a bit shorter with less beam. To get enough stability the frames have a knuckle above the waterline. The draft is reduced to 1.50 m but she will still have much more than miniumum CE A stability figures. The styling is with straighter lines in both hull and coachroof. The build starts at the end of this year at Koopmans Kasko's in Sneek.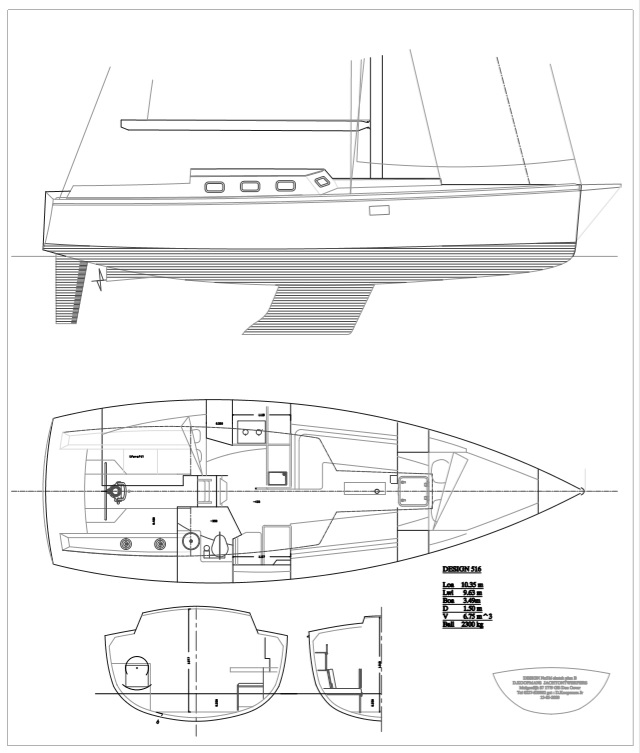 Design 496
This beatifull clinker buld mahogany long keeled yacht is ready to get her steamed oak frames. I made the line drawing and building frames some years ago. I now also have made the drawings for deck, coachroof and interior.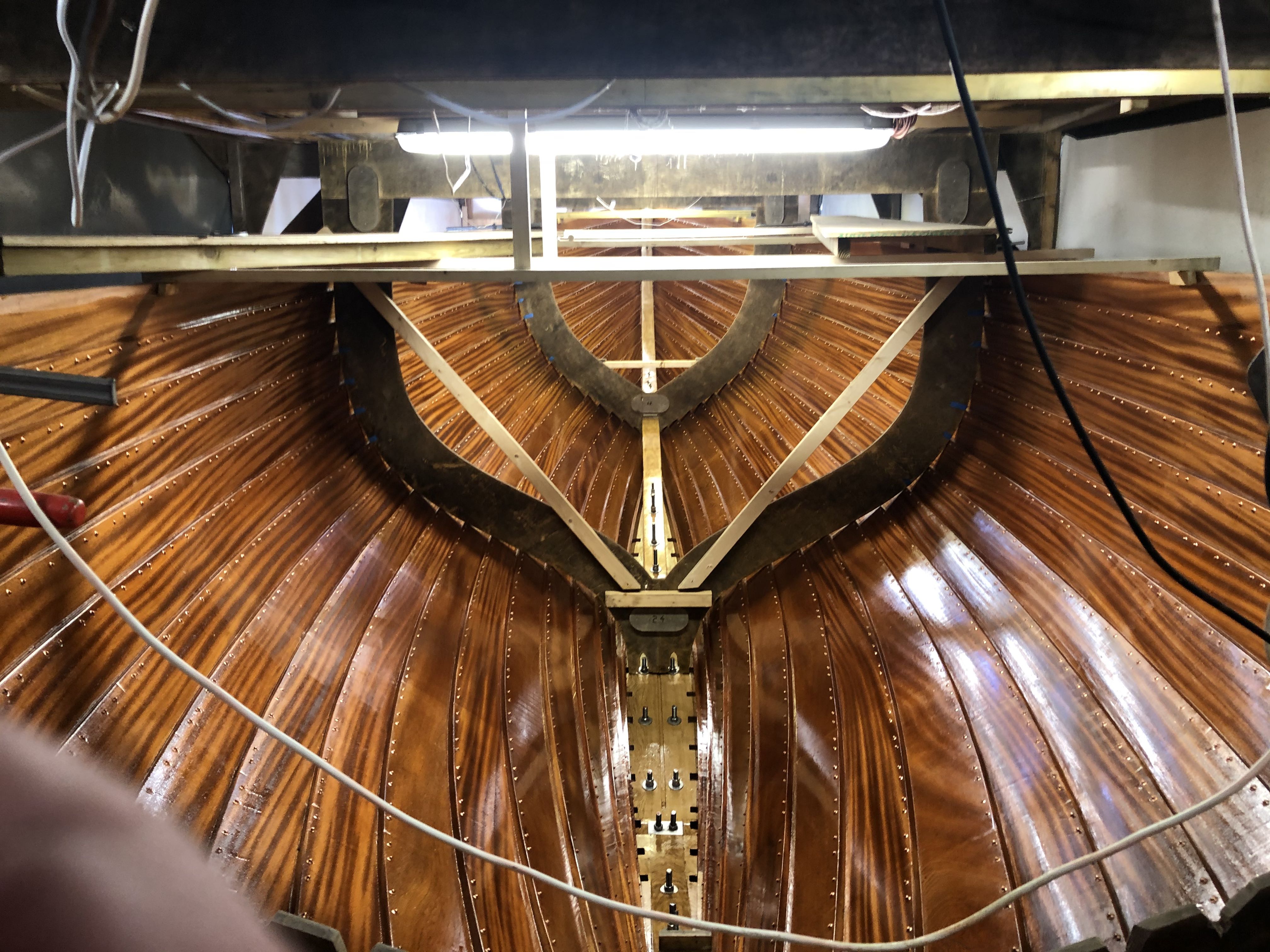 Design 513
In Belgium at Scheepswerven Janvandamme there is good progress. It will not only be a fast daysailer but also a nicely build and good looking yacht.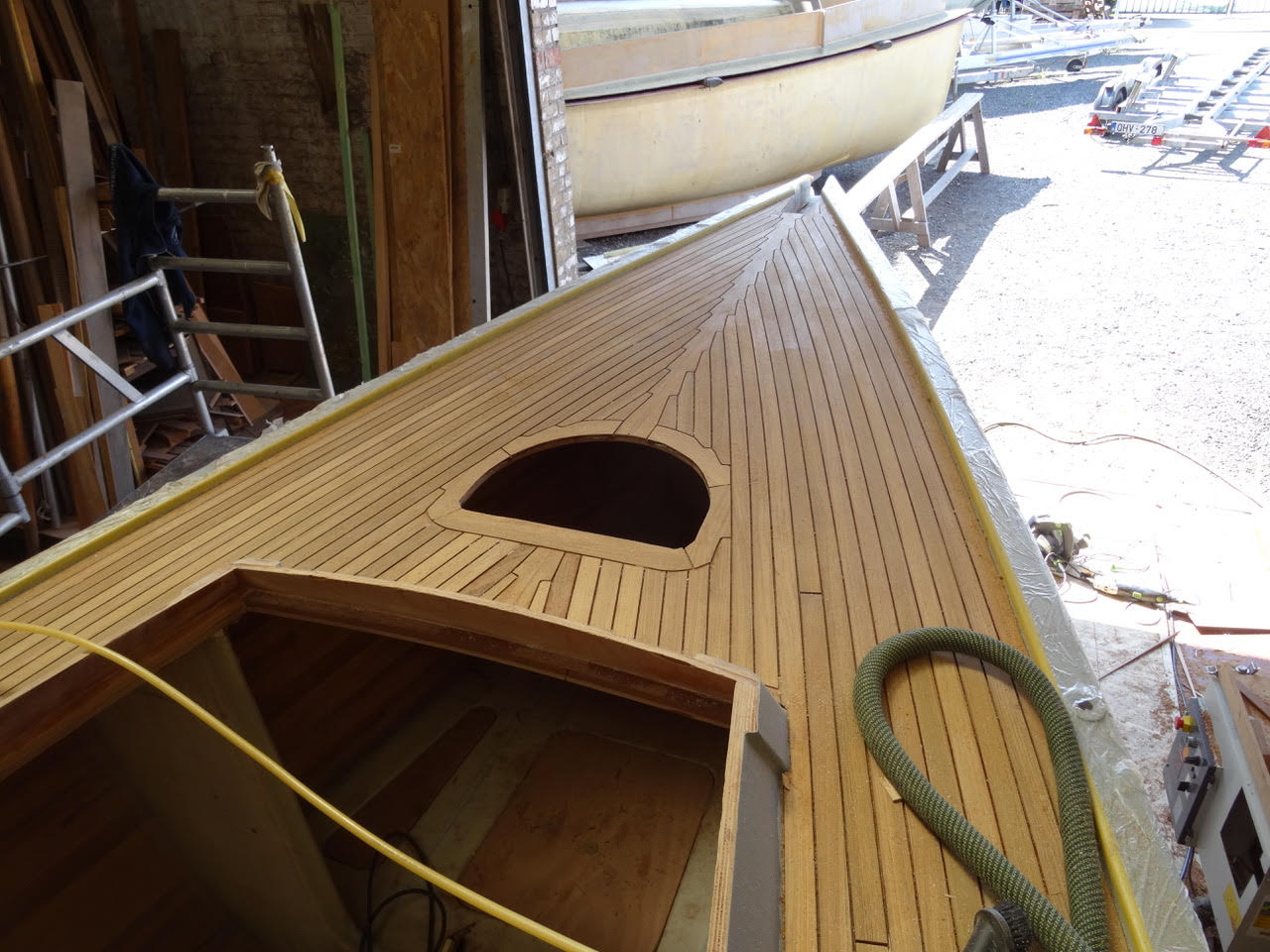 tt
Design No 512
This ocean rowing boat from full prepreg carbon is out of the mold and weighs 145 kg.
Mark Slats can start with the systems to get her ready to race her from the Canaries to West Indies end of this year.
His aim is to break the world record in pairs.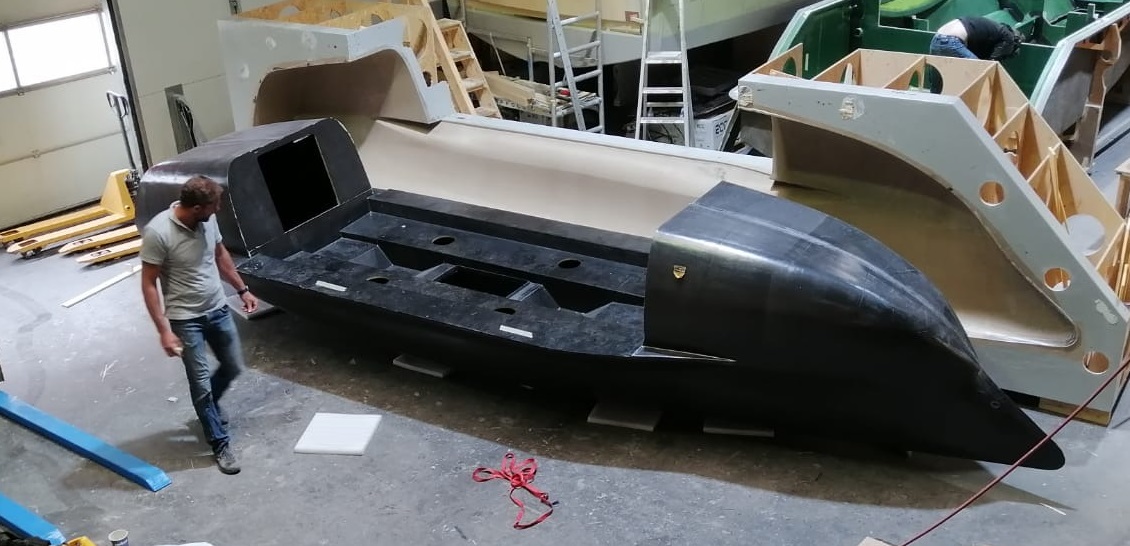 I am making a new design for the owner of this nice looking 13 m steel long keeled yacht. Therefore she is for sale now.
You can see more here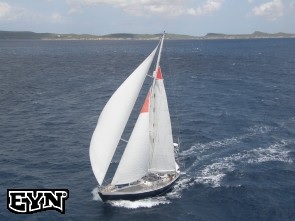 The hull of Jager was pale and scratched so I put a new layer of varnish on. In spring I already made some nice trips on the IJsselmeer. See link below